Village pasta with mushrooms, spinach and basil pesto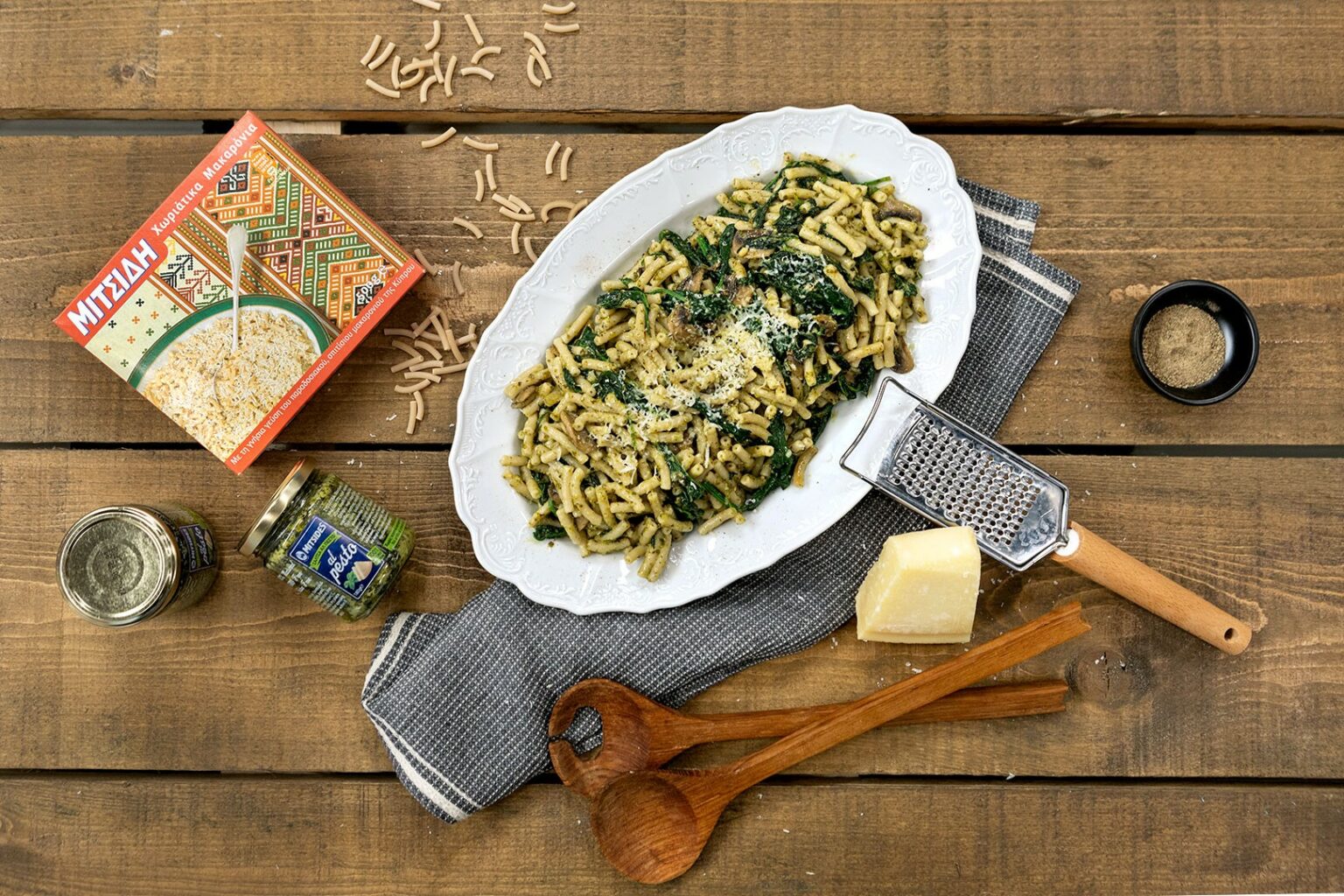 250 g Mitsides Village Pasta
230 g Mitsides Al Pesto sauce
200 g spinach
150 g white mushrooms (cut in vertical slices)
100 g parmesan, (grated)
Salt
Pepper
Olive oil
Boil the pasta according to the package instructions and set aside about 100 ml of the boiled water.
Place a pot on medium heat and leave it on until really hot. Add a little olive oil and saute the mushrooms until they soften. Once they are ready, pour them into a bowl and set them aside. Ιn the same pot, add the spinach and saute until all its liquid is absorbed. Add the mushrooms and the cooked pasta to the pot, season with salt and pepper and mix with a wooden spoon. If the pasta is a little dry, add some of the previously reserved water.
Finally, remove the pot from the heat, top with the parmesan cheese, mix and serve.