Whole meal banana muffins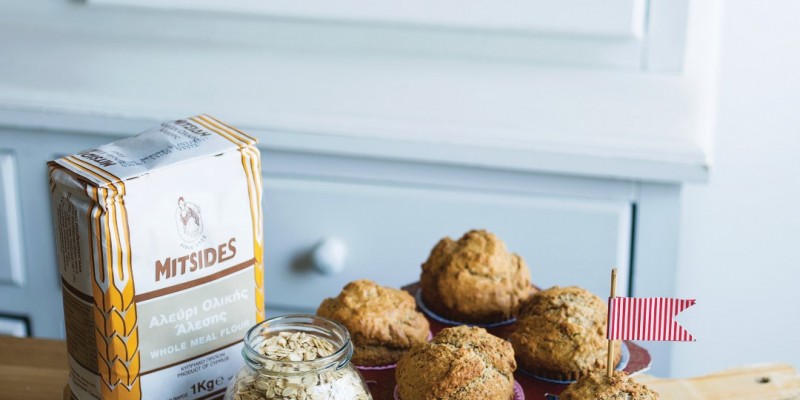 Category:
For Kids
|
Oven Dishes
|
Pastries & Sweets
1 ½ cups Mitsides Whole Meal Flour
4 large ripe bananas
1/3 cup liquid coconut oil
1 egg, beaten
1 tsp vanilla extract
3 Tbsp maple syrup or carob honey
1 tsp baking soda
1 tsp baking powder
1 tsp cinnamon powder
Preheat the oven to 180⁰C. Grease 8 paper muffin cups or a muffin tray.
In a blender, add the bananas, egg, coconut oil, maple syrup or carob honey and vanilla. Blend on low speed until almost smooth. In a large bowl, add all remaining ingredients (flour, baking soda, baking powder and cinnamon). Gently mix the dry ingredients into the wet ingredients. Fill the muffin cups with the mixture and bake for about 20 minutes.