Wild rice with sweet potatoes, cranberries and blue cheese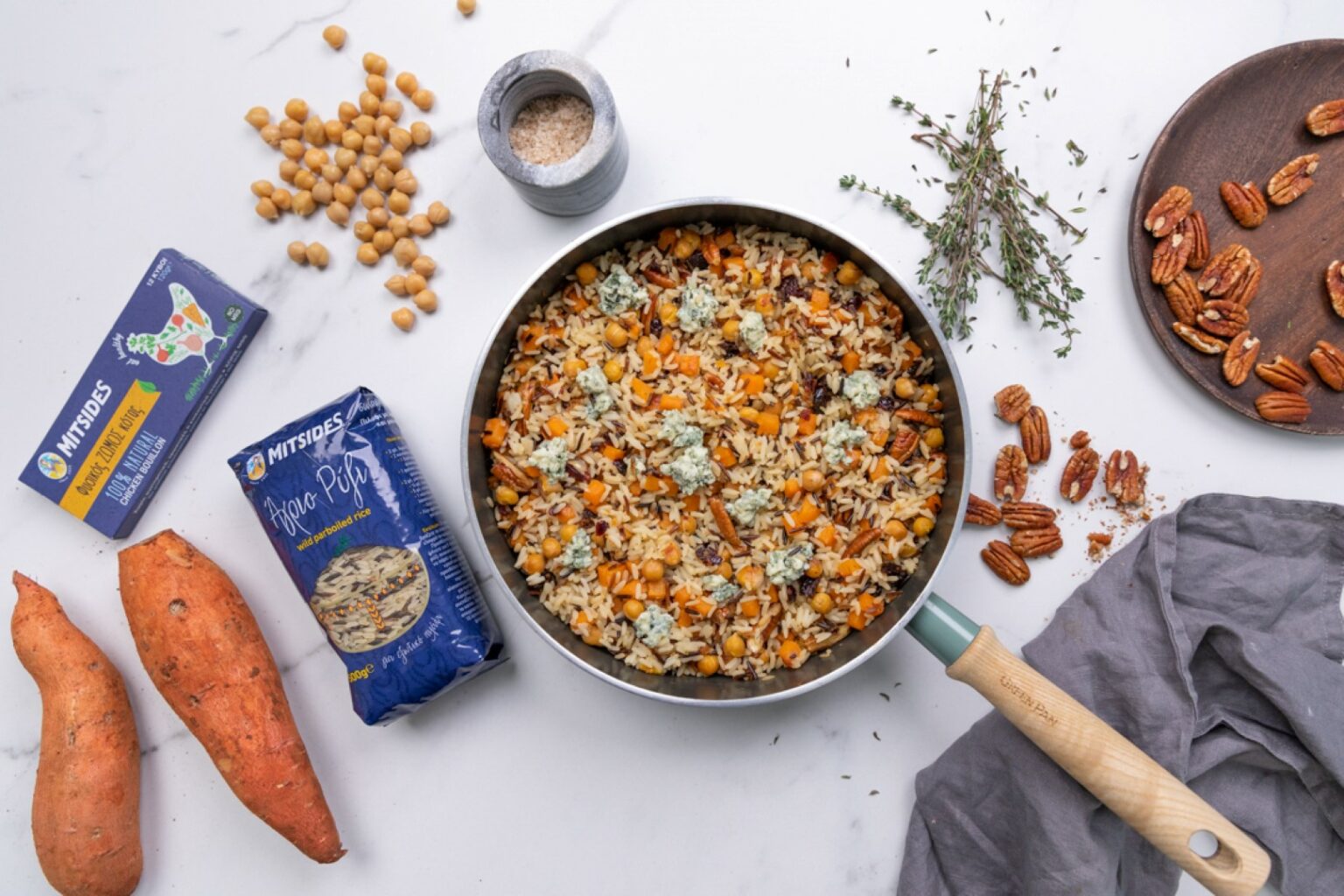 Category:
Rice & Pulses
|
Vegetarian
2 cups broth (1 cube Mitsides Vegetable Bouillon dissolved in 2 cups boiling water)
1 cup Mitsides Wild Rice
½ cup Mitsides Whole Chickpeas, cooked
½ teaspoon dried parsley
½ teaspoon dried oregano
½ teaspoon dried thyme
1 tablespoon olive oil
1 cup sweet potato, cut is small cubes
2 shallots, chopped
1/3 cup dried cranberries
1/3 cup pecans, halved
1 garlic clove, chopped
Blue cheese, crumbled
In a medium sized saucepan bring the broth to a boil and add the wild rice, parsley, oregano, and thyme. Reduce the heat to a simmer and cover with a lid. Cook for 15 minutes until water is absorbed.
In a skillet add the olive oil, sweet potato, shallots, garlic, chickpeas, salt, and pepper and cook until tender. Add the cranberries and chopped pecans and cook for 1-2 minutes. Add the rice mixture and fluff with a fork. Crumble blue cheese on top and serve.