Yiayia Mary's simple Lahmajoun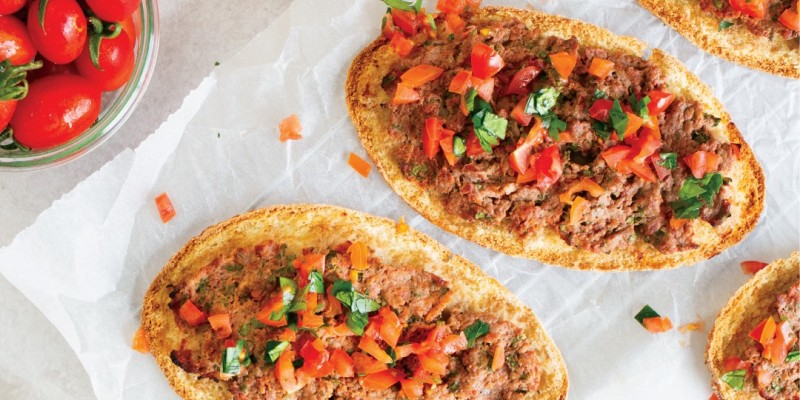 Category:
For Kids
|
Oven Dishes
|
With Meat & Poultry
6 medium sized Cypriot pita breads (white or whole wheat)
500g minced beef (minced twice)
1 cup parsley, finely chopped
2 large ripe tomatoes, pulsed in the blender
1 large onion, finely chopped
2 Tbsp Mitsides Tomato Paste
salt and pepper
Preheat the oven at 180°C.
Take each pita bread and slice it open with a knife, to make two flat breads.
Mix all remaining ingredients together. Place the meat mixture on the inside (rough) part of each pita. Place the pitas in the oven and cook for 15 minutes until the meat is cooked and the pita edges turn slightly brown and crispy.