Zooullas Christmas cookies (Kourabiedes)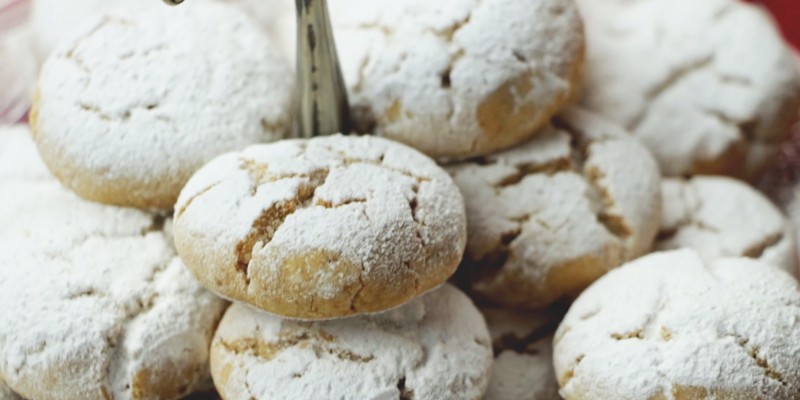 Category:
Pastries & Sweets
1 kg Mitsides Plain Flour
315g unsalted butter
315g Spry
1 tablespoon baking powder
1 sachet vanilla
1 cup sugar
400g roasted and coarsely blended almonds
Icing sugar
Preheat the oven to 180C.
In a large mixing bowl, combine the sugar, butter and spry and using the flat beater mix on high speed for about 10 minutes until you have a fluffy mixture.
Add the vanilla and almonds and mix on medium speed until all ingredients are combined.
Change from flat beater to the dough hook and add the flour and baking powder very slowly while the mixer is working on low speed. Continue to mix until the dough is ready.
Form small balls with your hands, pressing gently with your palms and place on an oven tray lined with parchment paper.
Bake in the oven for about 25 minutes. Let them cool completely and then sprinkle with icing sugar.