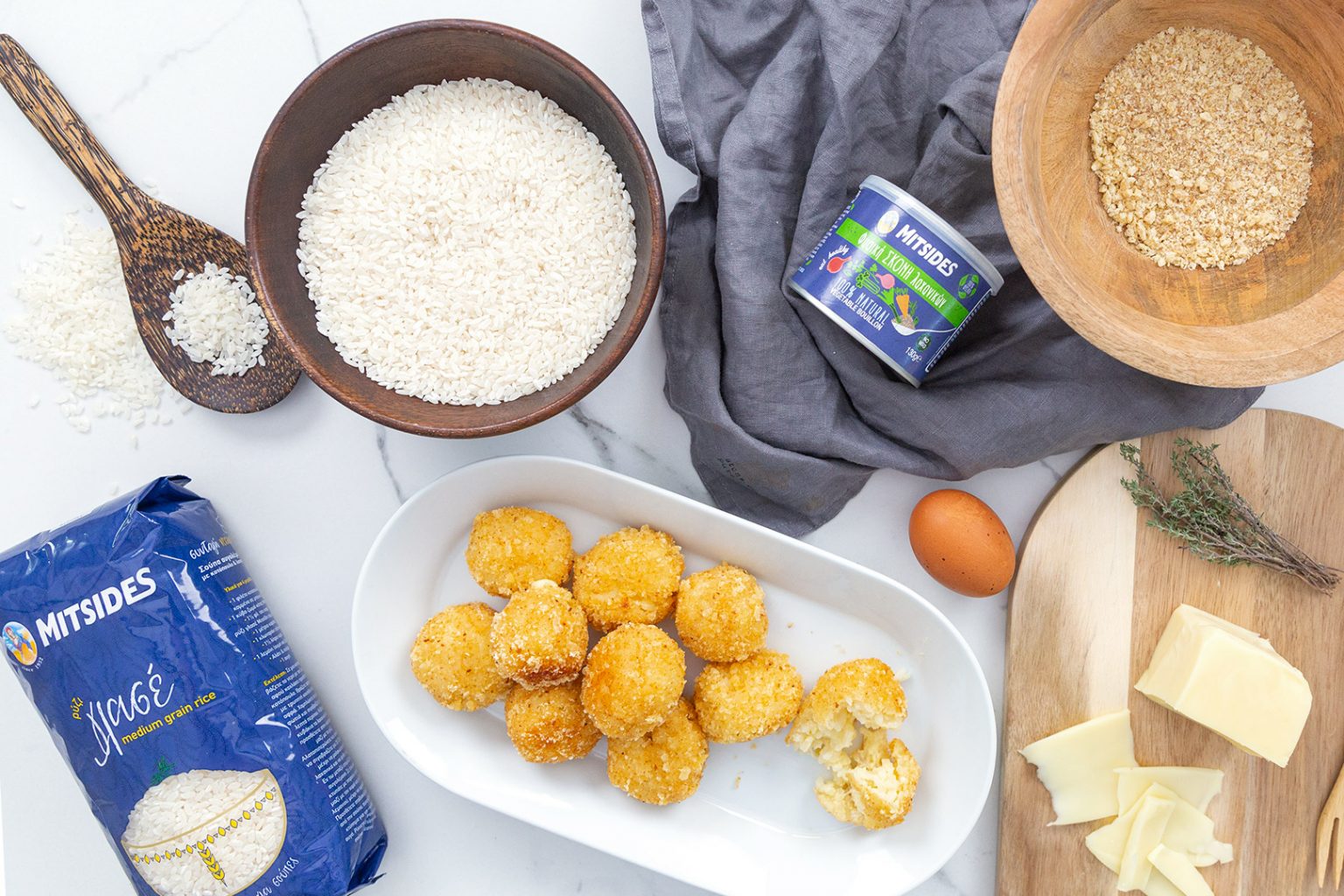 Category:
Rice & Pulses
|
Vegetarian
1 cup Mitsides medium grain rice (Glasé)
2 Tbsp olive oil
3 ½ cups water
1 cube Mitsides Vegetable Bouillon
½ cup grated parmesan
1 egg
20 small cubes mozzarella
½ cup breadcrumbs
½ cup panko crumbs
1 tsp Mitsides Vegetable Powder
Oil, for frying
In a medium sized pot heat the olive oil. Add the rice and mix. Add the water gradually along with the vegetable cube and simmer until the rice is cooked. Let the rice cool down and place it in a bowl. Add the parmesan and eggs and mix with your hands. Then form each arancini ball by taking a small portion of the mixture in your hands, form a ball and then stuff 1 cube of mozzarella inside each ball. Repeat the process until the mixture has finished. In a small bowl mix the 2 kinds of breadcrumbs and vegetable powder. Then roll each rice ball in the breadcrumbs.
In a large pot over medium heat, add the oil to about 10cm from the bottom. Once the oil is hot start adding the arancini balls to the pot and fry them until golden brown. Remove with a slotted spoon and transfer to a plate lined with kitchen paper. Serve warm with a side dish or Marinara sauce.