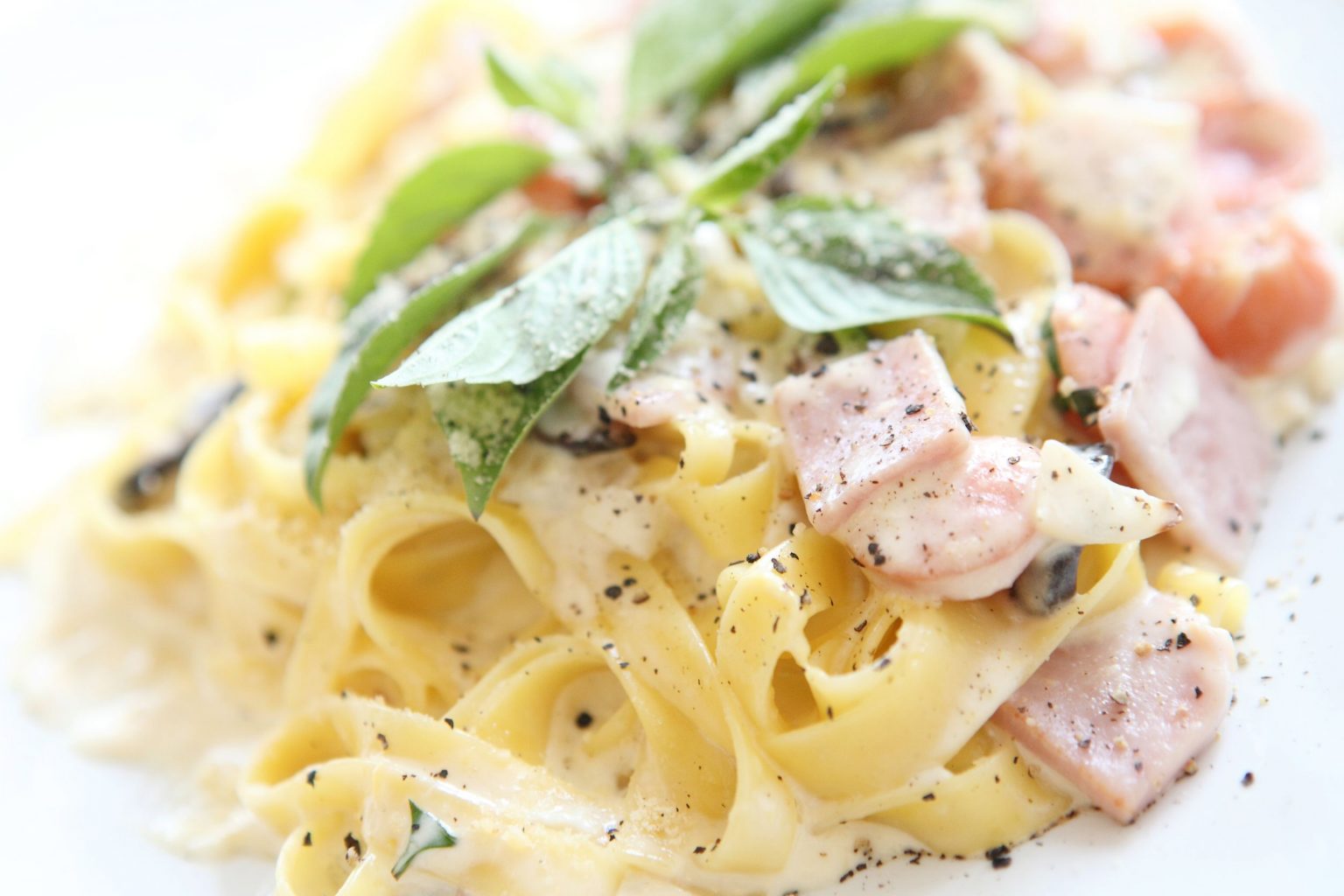 Category:
With Meat & Poultry
1 packet MITSIDES Tagliatelle
125 gr. smoked bacon, cut in strips
200 gr. mushrooms cut in slices
juice of 1 lemon
a little dry white wine
¼ litre fresh cream
salt, pepper, finely chopped parsley
50 gr. grated parmesan
1.    Boil Tagliatelle in plenty of salted water and once cooked strain and sprinkle with a little olive oil and pepper.
2.    Fry bacon in a pan with very little butter or oil until brown. Wash and cut mushrooms, splash with lemon juice and add to bacon.
3.    When cooked a little, add wine then fresh cream and simmer for one minute.
4.    Add Tagliatelle. Season with salt, pepper and parsley and finally add grated parmesan.