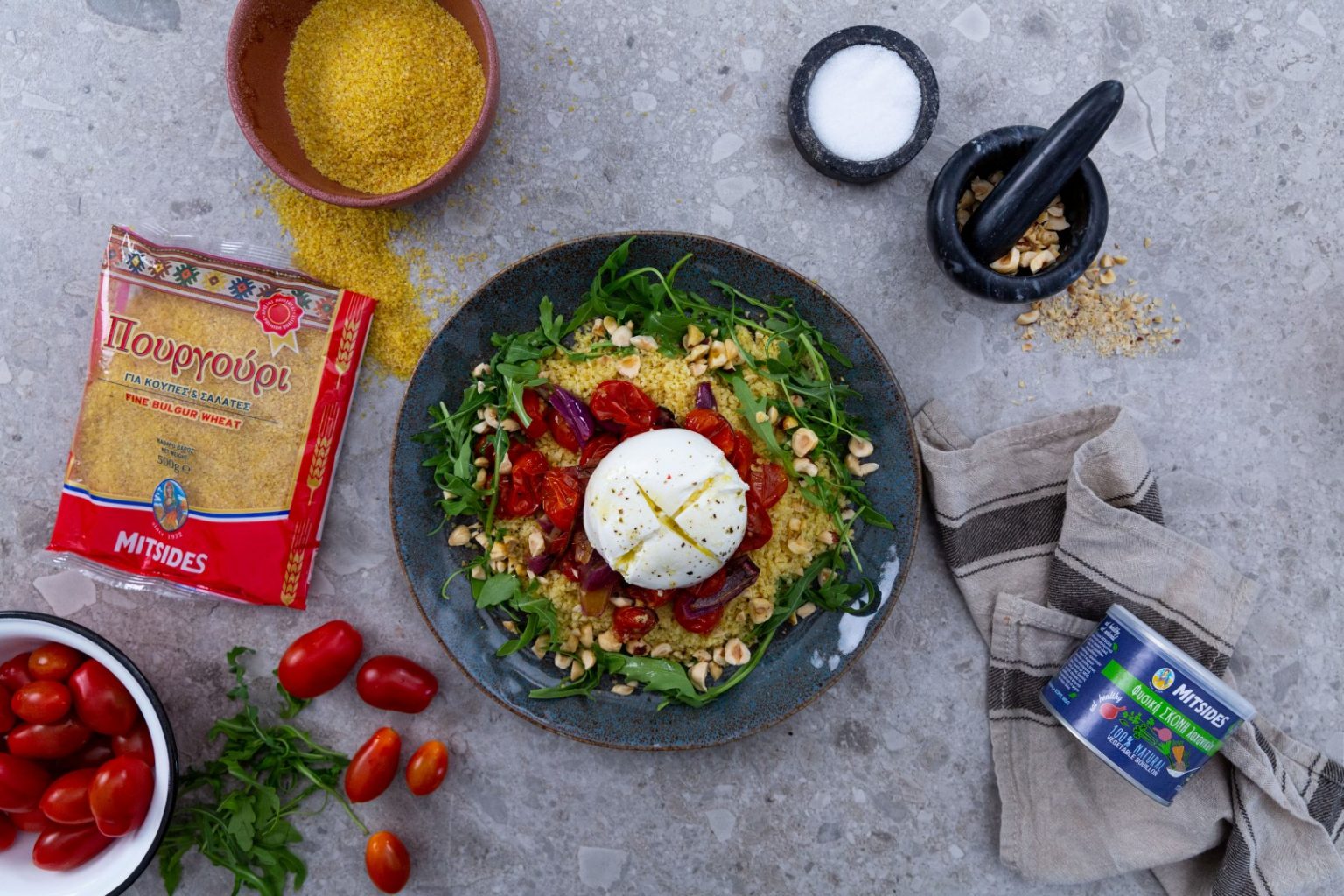 Category:
Salads
|
Vegetarian
1 cup Mitsides Fine Bulgur
1 tsp Mitsides Vegetable Powder
1 tsp salt
2 cups hot water
12-15 cherry tomatoes
1 red onion, sliced
2 Tbsp olive oil
½ cup roasted hazelnuts, chopped
½ cup baby rocket leaves
1 ball burrata cheese (or mozzarella)
Dressing:
⅓ cup olive oil
Juice of 1 lemon
1 tsp mustard
Salt & pepper
Preheat the oven at 180°C.
In a medium sized bowl add the bulgur, vegetable powder and salt.  Then add the hot water and set aside. The bulgur will absorb all the water in a few minutes.
In a baking tray add the cherry tomatoes and red onions. Drizzle with olive oil, salt and pepper and roast in the oven for 20 minutes or until the tomatoes start to bubble.
Drain the bulgur (if it has not absorbed all the water) and mix it in a bowl with the roasted tomatoes and onions. Add the hazelnuts and rocket leaves and mix again. Top with the burrata and drizzle the dressing on top.