Cannelloni with pumpkin cream and sage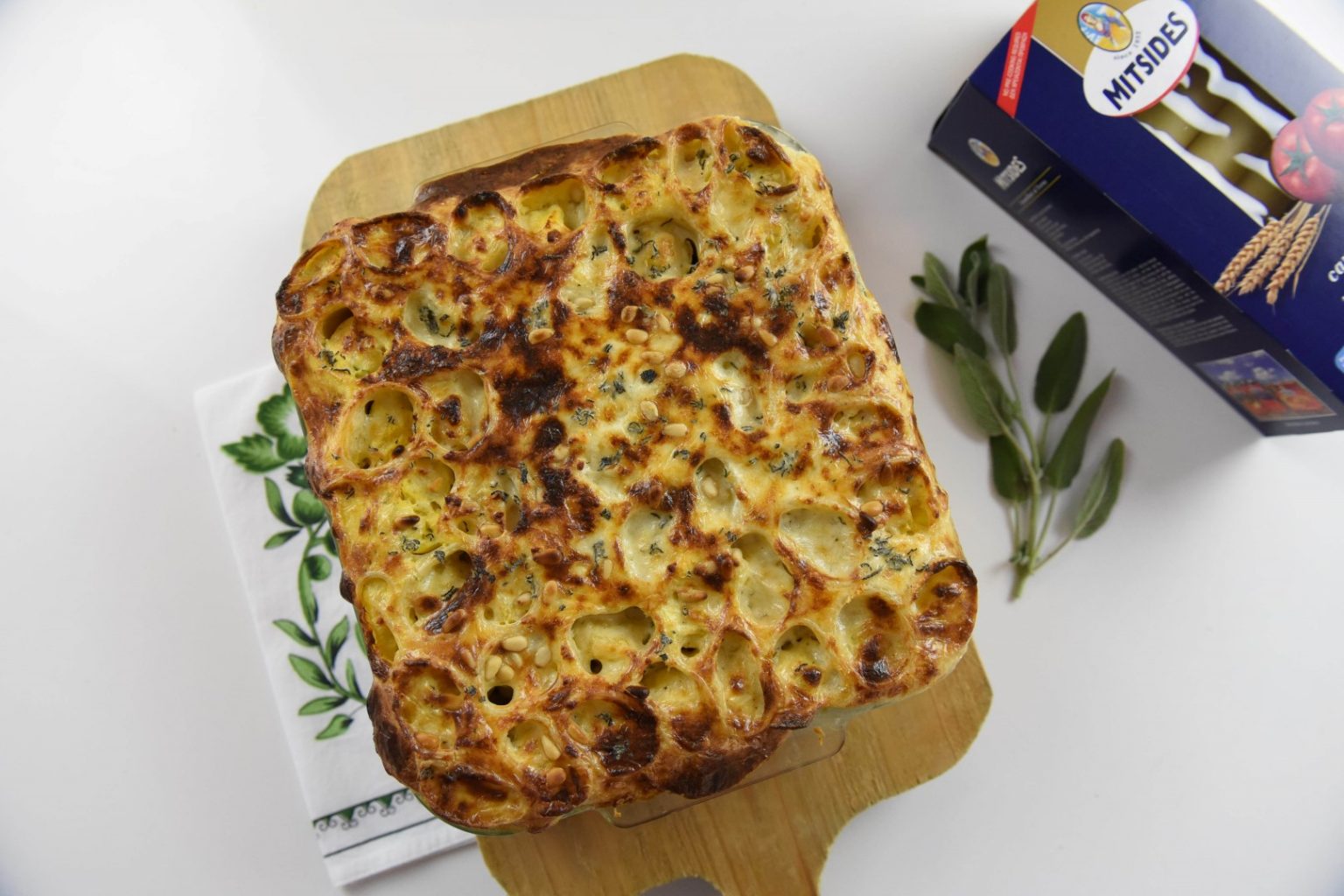 Category:
Oven Dishes
|
Vegetarian
2 packs Mitsides Cannelloni (2 x 250g)
1,5 kg pumpkin
2 onions, chopped
2 garlic cloves, chopped
10 sage leaves
10 mint leaves
2 tubs of ricotta cheese (2 x 250g)
1 tub mascarpone cheese (500g)
½ cup pine nuts
1 cup milk
½ cup halloumi cheese, grated
a pinch of brown sugar
½ tsp nutmeg
1 tsp Mitsides vegetable powder
olive oil
salt and pepper
Preheat the oven to 180°C.
Cut 700g of pumpkin into large chunks and boil. Cut the rest into small cubes, mix with olive oil and salt and roast in the oven for 25 minutes.
Boil the cannelloni for 3 minutes in boiling water, and then rinse under cold water to stop from cooking further. When cool, cut in half and set aside.
In a frying pan heat some olive oil and add the onion, garlic, sage and mint leaves. Fry until soft.
In a large bowl, add the boiled pumpkin, onion mixture, ricotta and sugar and blend with a hand blender until you get a creamy mixture.
Add the roasted pumpkin and pine nuts and mix gently with a wooden spoon. Add the cream mixture to a piping bag.
In another bowl, add the Mascarpone, milk, vegetable powder, nutmeg, halloumi, salt and pepper. Whisk until all ingredients are well combined.
Spread half of the Mascarpone mixture on a baking dish.
Place a Cannelloni tube vertically on the mixture and fill with the pumpkin cream.
Place all the remaining Cannelloni tubes tightly together, filling each with the pumpkin cream, until your dish is full. Cover with the rest of the Mascarpone mixture, Sprinkle some extra grated halloumi, chopped sage and pine nuts on top and bake in the oven for 45 minutes. Let it cool for 10 minutes before serving.