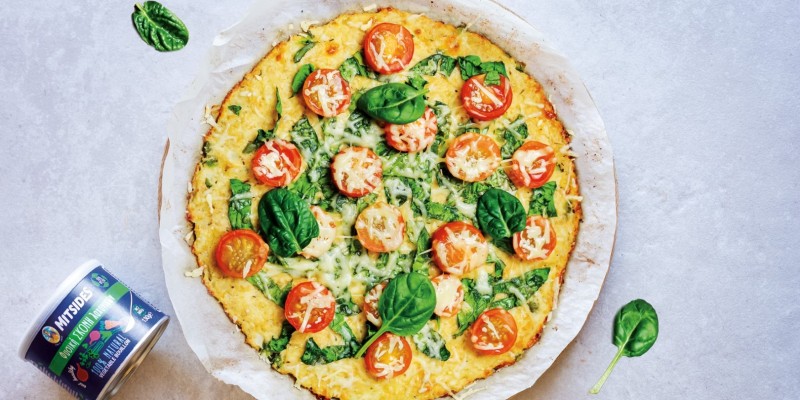 Category:
For Kids
|
Oven Dishes
|
Vegetarian
1 large cauliflower head
1 cup parmesan cheese, grated
1 egg, beaten
1 tsp Mitsides Vegetable Powder
½ tsp garlic powder
½ tsp dry oregano
Preheat the oven to 200°C and line a baking tray with parchment paper.
Cut the cauliflower in small florets and place in a food processor. Pulse until they become like fine rice. Heat a large skillet and dry fry the cauliflower for about 10 minutes until golden and soft. Let it cool and then place in a kitchen towel and squeeze to remove any remaining liquids.
Place the cauliflower in a bowl, add the rest of the ingredients and mix well.
Transfer the cauli-mix to your baking tray and with your hands press down to create your pizza crust. It should be about 6mm thick. Bake in the oven for 15-20 minutes until the top is dry and firm and the edges are golden.
Remove from the oven and let it cool for 10-15 minutes. Add pizza sauce, cheese and any other toppings you like and bake in the oven for 10 minutes until the cheese melts.