Chickpea and Cauliflower Bake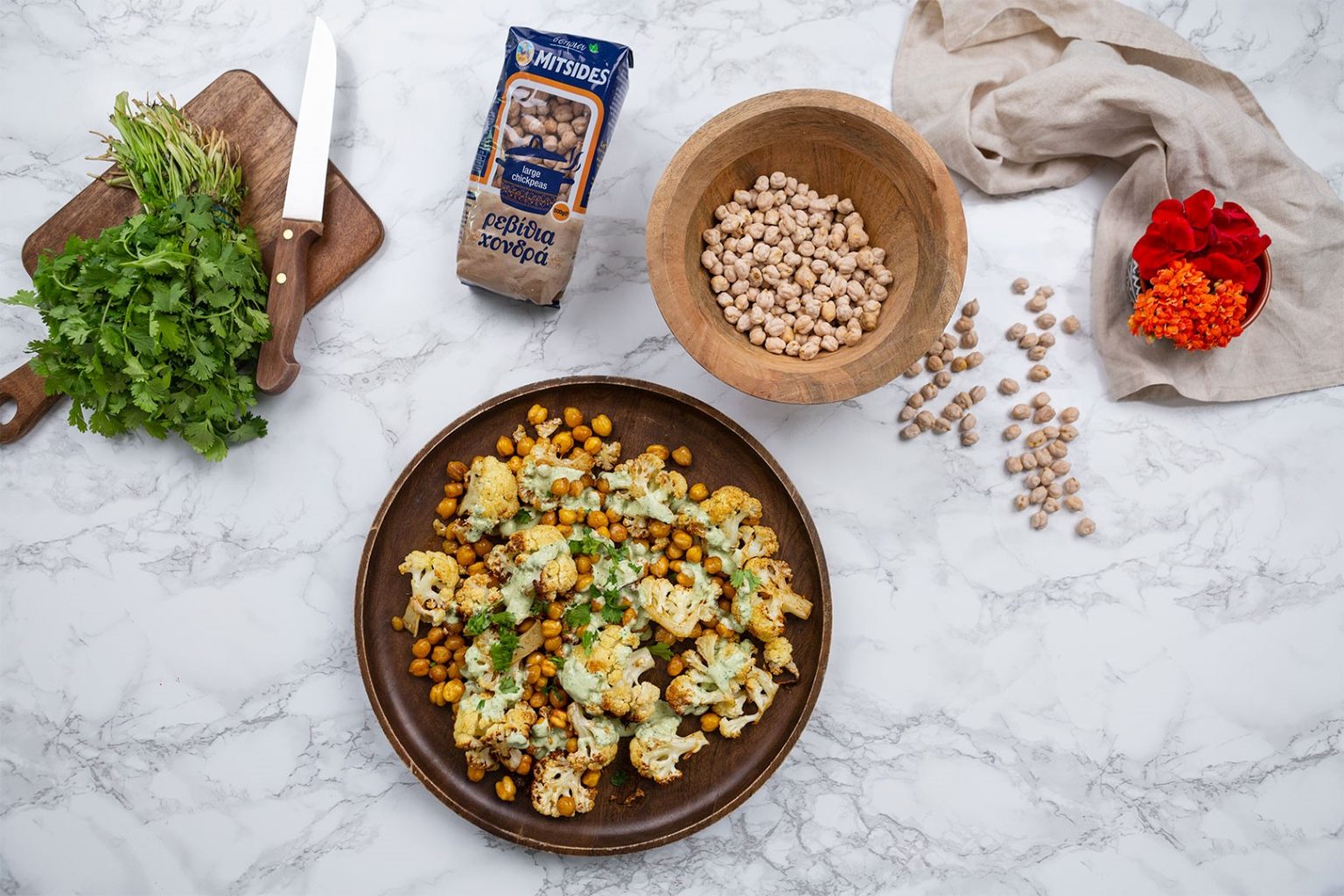 Category:
Oven Dishes
|
Vegetarian
1 cauliflower, cut in large florets
½ cup Mitsides Whole Chickpeas, boiled and drained
4 Tbsp olive oil
1 tsp cumin
1 tsp Mitsides Natural Vegetable Powder
½ tsp smoked paprika
¼ tsp garlic granules
Salt and pepper
For the tahini sauce
1 garlic clove, minced
1/3 cup raw tahini
1 cup parsley and coriander, chopped
1 spring onion, finely chopped
Juice of 1 lemon
Salt and pepper
Preheat the oven to 200°C. In a large bowl mix together the olive oil, cumin, vegetable powder, paprika, garlic, salt and pepper. Toss the cauliflower and chickpeas into the mixture.
Arrange the cauliflower and chickpeas on a lined baking tray. Roast for 30 minutes, flipping the cauliflower half way through. In the meantime, with a hand blender, blend all tahini sauce ingredients. Drizzle on top of the cooked cauliflower and chickpeas and serve at room temperature.