Conchiglie grandi with tomato, goats cheese and yogurt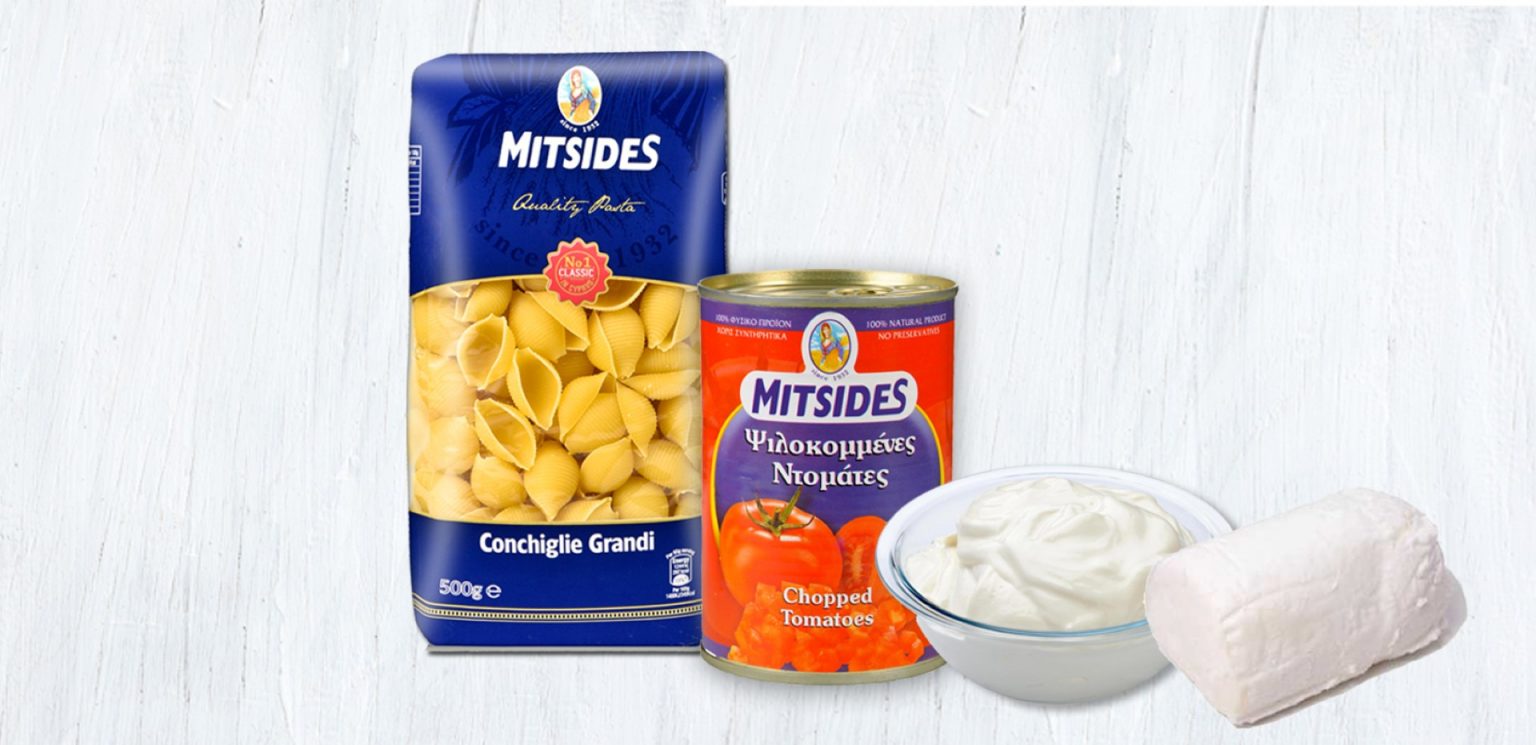 1 pack Mitsides Conchiglie Grandi 500g
2 cans Mitsides chopped tomato 800g
1 onion, chopped
3 garlic cloves, chopped
3 tablespoons olive oil
1 cup strained yogurt
100g goat's cheese (chevre)
3 tablespoons grated parmesan
1 tablespoon butter
In a sauté pan heat some olive oil and sauté the garlic and onion until translucent. Add the chopped tomatoes and cook for 15 minutes on low heat.
In a blender, mix the yogurt with the goat's cheese until smooth and creamy.
Cook the pasta according to pack instructions and drain. Mix pasta with tomato sauce and cook on low heat for another minute.
Add the butter and Parmesan cheese and mix. Serve on a plate and garnish with 2 scoops of yogurt mouse.