Creamy orzo with mushrooms and spinach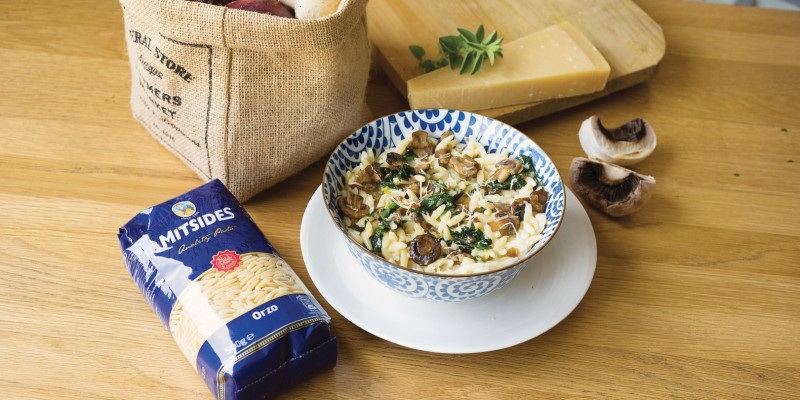 Category:
For Kids
|
Vegetarian
½ cup Mitsides Orzo (150g)
300ml low salt vegetable stock
150ml whole milk
1 tsp olive oil
1 Tbsp spring onion, chopped
1 Tbsp leek, chopped
6 mushrooms, finely chopped
1 cup fresh spinach, chopped
1 tsp oregano leaves
Parmesan
In a saucepan, add the vegetable stock and milk, and bring to a boil. Add the orzo, reduce to medium heat and simmer until the orzo is cooked and all liquids have been absorbed. If the orzo is still hard to the bite you can add more water or milk and cook further. You should have a creamy orzo.
Meanwhile, heat the oil in a pan and add the spring onion, leek and mushrooms. Cook on high heat for about 7 minutes until mushrooms are soft and have released their water. Add the spinach and oregano leaves and cook for 2 more minutes. Add the mushrooms to the orzo and mix well. Serve in bowls and sprinkle some parmesan on top.