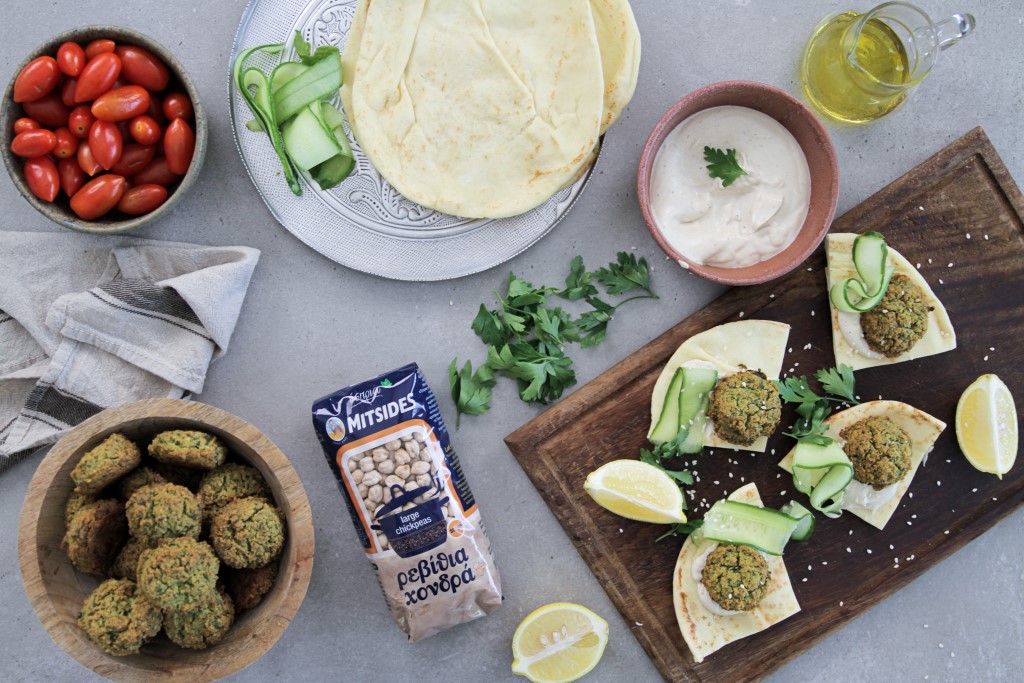 Category:
Oven Dishes
|
Rice & Pulses
|
Vegetarian
400g Mitsides Large Chickpeas
2 tsp baking powder
½ cup fresh parsley, chopped
1 cup fresh coriander, chopped
½ onion
2 garlic cloves, minced
1 Tbsp salt
½ tsp pepper
½ cup olive oil
Sesame seeds for sprinkling
Tahini sauce for dipping
Soak the chickpeas in cold water with 1 tsp baking powder for at least 6 hours, or preferably overnight. Preheat the oven to 180°C.
Drain and put the chickpeas in a food processor. Add the remaining baking powder, parsley, coriander, onion, garlic, salt and pepper. Pulse and while the blender is still running, gradually add the olive oil until the mixture is well combined. Continue mixing until you have formed a paste. You might need less or more olive oil depending. Your mixture should not be too wet.
Line a baking tray with baking paper and brush generously with olive oil. Form your falafels into balls that are slightly flattened and place them on the baking tray. Brush them with olive oil and bake for 20-25 minutes, until they turn deeply golden and crispy.
Sprinkle with sesame seeds and serve with tahini sauce.