Four cheese saccottini with pumpkin and sage sauce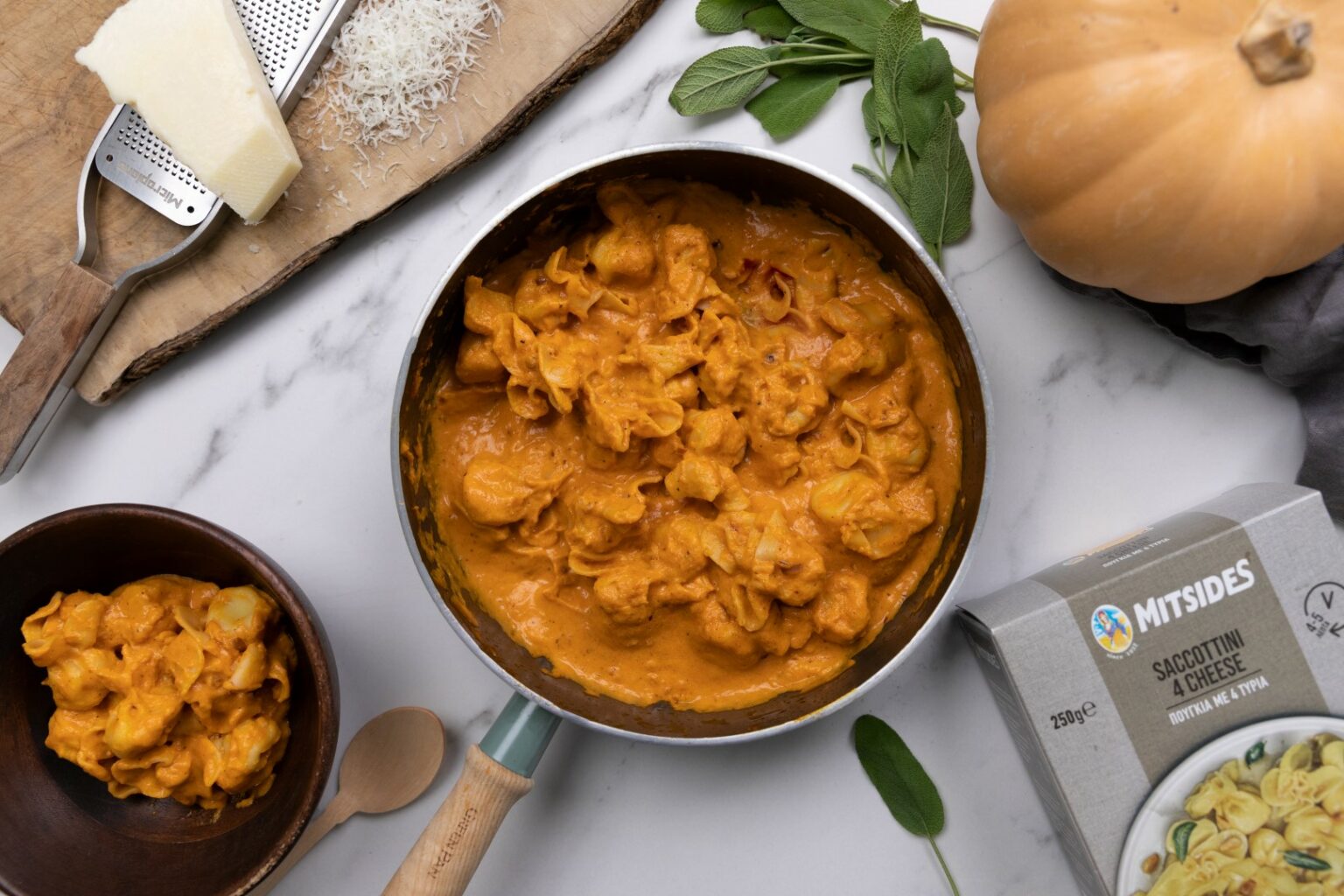 2 packs Mitsides 4 Cheese Saccottini
1 cube Mitsides Vegetable Bouillon
3 Tbsp salted butter
8 fresh sage leaves
1 Tbsp olive oil
1 shallot, chopped
1 clove garlic, chopped
1 tsp dried oregano
1-2 tsp crushed red pepper flakes
2 tsp Mitsides Tomato Paste
1/4 cup vodka
1 cup pumpkin puree (boiled pumpkin pieces, mashed)
Salt & pepper
1/2 cup heavy cream
1/3 cup grated parmesan cheese
In a large skillet, melt together the butter and the sage, stirring occasionally, until the butter is browned and the sage is crisp. Remove the sage leaves and add the olive oil, together with the shallot, garlic, and oregano. Cook until the shallots begin to caramelize. Reduce the heat to low, add the tomato paste, pumpkin puree and red pepper flakes. Cook until thickened. Stir in the vodka and cook until evaporated. Stir in the cream and the parmesan and season with salt and pepper.
In a medium sized saucepan with boiling water add the bouillon cube. Once dissolved, add the pasta, and cook following pack instructions. Drain, while keeping 1 cup of the pasta cooking water.
Add the cooked pasta to the sauce and if needed, thin the sauce with some of the pasta water.