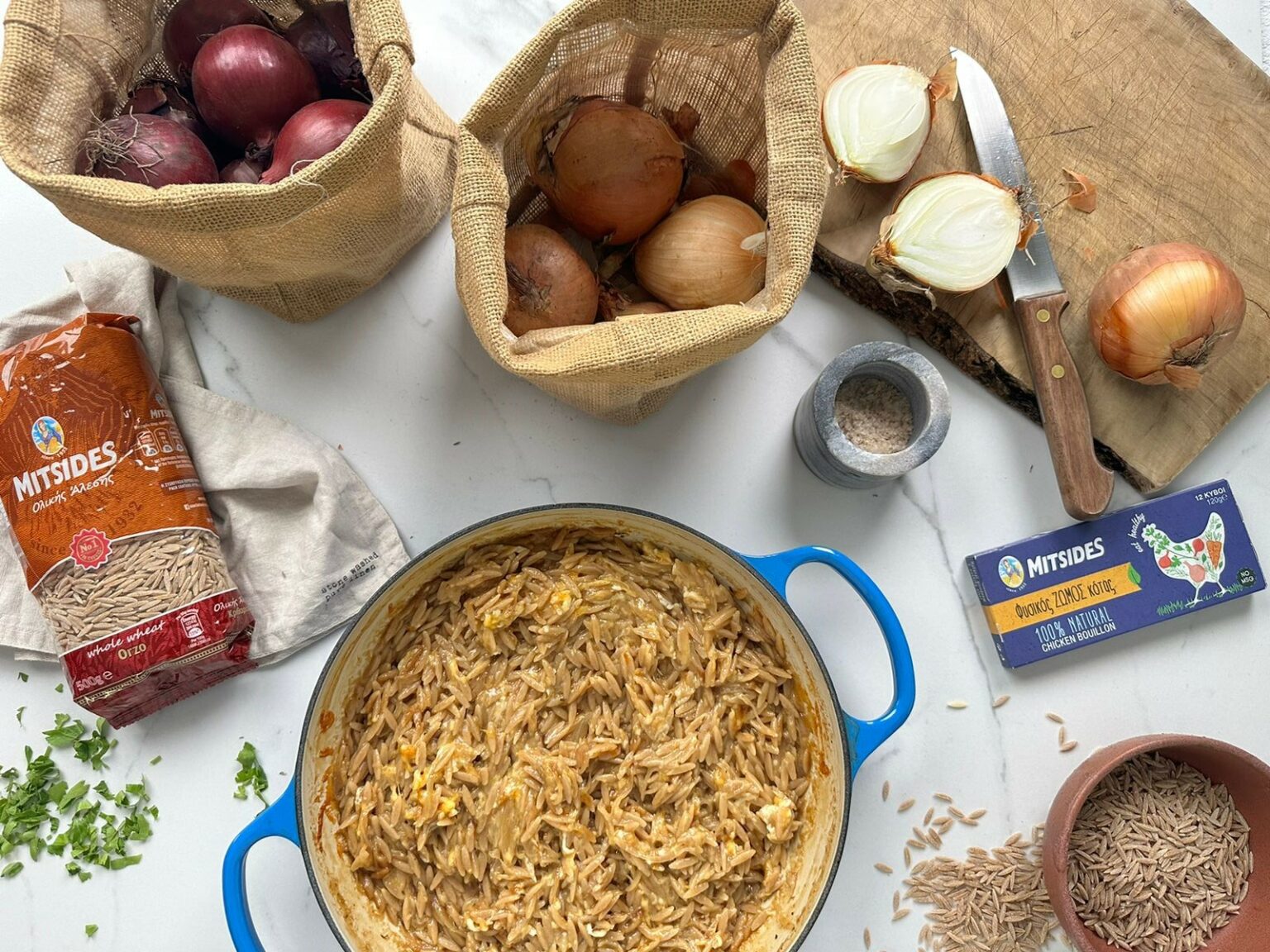 1 pack Mitsides Whole Wheat Orzo
2 Tbsp olive oil
2 Tbsp salted butter
2 onions, thinly sliced
¼ cup cognac
½ cup dry white wine
1 Tbsp fresh thyme, chopped
3 cups chicken broth (2 cubes Mitsides Chicken Bouillon dissolved in boiling water)
¼ tsp grated nutmeg
1 cup grated Gruyere, or other cheese that melts
Salt & pepper
Parsley for serving
Preheat the oven to 200°C.
Melt the butter with the olive oil in a saucepan over medium heat and add the onions. Season with salt, stir, then cover and cook for 5 minutes until onions are steaming. Remove the lid, turn heat to low, and cook for about 20 minutes until onions are caramelized but not burnt.
Pour in cognac and wine. Deglaze by scraping the bottom of the pan. Add thyme and season with salt and pepper.
Add the orzo, then stir in chicken broth and nutmeg. Bring to a boil, cover and cook for about 15 minutes or until pasta is al dente.
Turn off the heat, uncover and top with the grated cheese. Bake in the oven for about 5 minutes until the cheese is melted and golden.