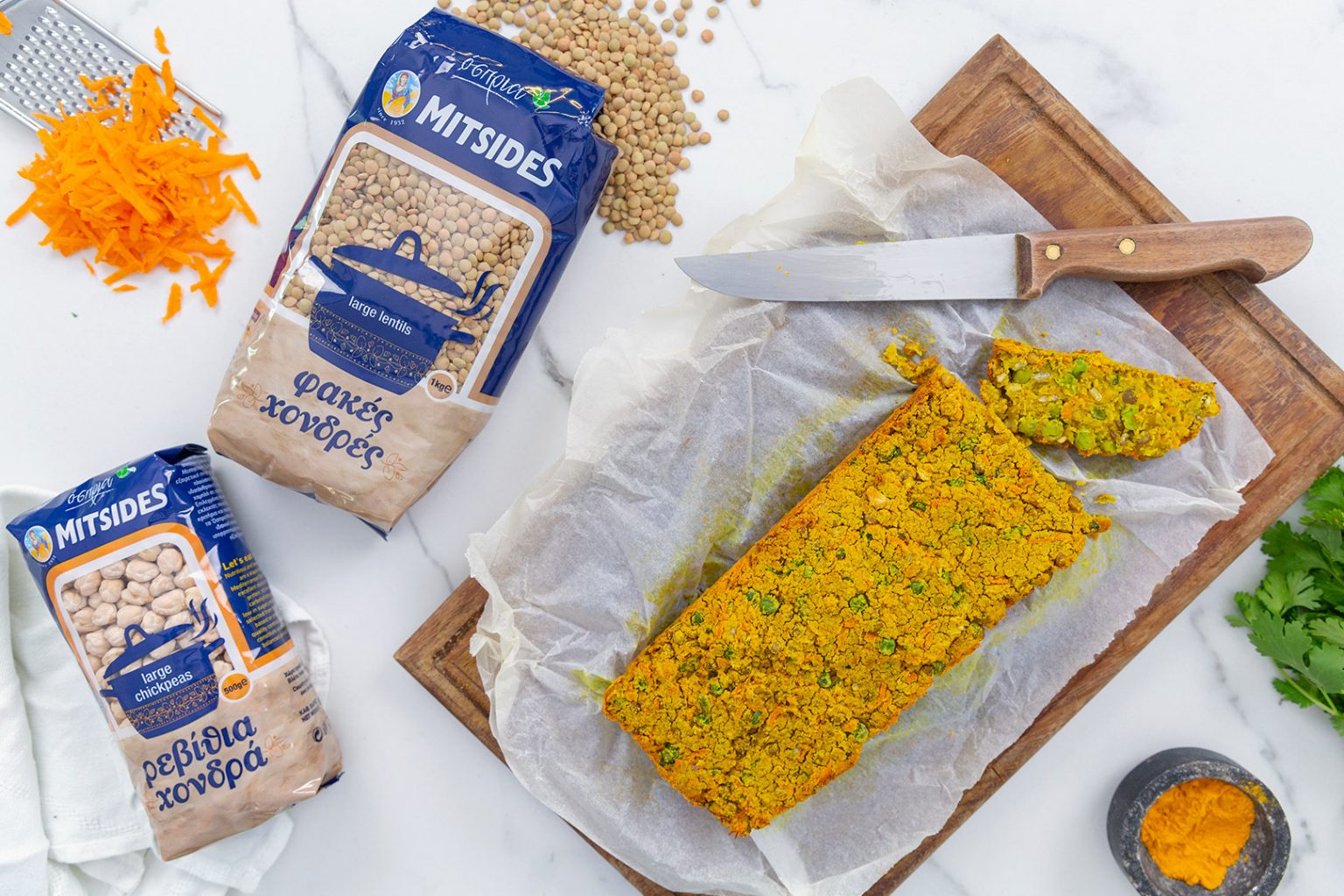 Category:
Oven Dishes
|
Rice & Pulses
|
Vegetarian
¼ cup Mitsides Lentils, cooked and drained
¼ cup Mitsides Chickpeas, cooked and drained
⅓ cup Mitsides Medium Beans, cooked and drained
1 red onion, chopped
1 large egg, beaten
½ cup frozen peas, defrosted
¼ cup carrot, grated
½ tsp garlic powder
1 tsp cumin powder
1 tsp Mitsides natural vegetable powder
2 Tbsp coriander, chopped
½ cup breadcrumbs
1 tsp turmeric
2 Tbsp olive oil
Preheat the oven to 180°C.
In a food processor add the onion, cumin, garlic powder, vegetable powder and blend until onion is finely chopped. Add the lentils, chickpeas, beans, breadcrumbs, egg and coriander and pulse again until all ingredients are well combined. Add the peas, carrots and olive oil to the mixture and mix gently. Transfer the mixture to a cake tin lined with baking paper and bake in the oven for about 50 minutes. Let it cool before cutting.