Lentils with quinoa, zucchini and carrot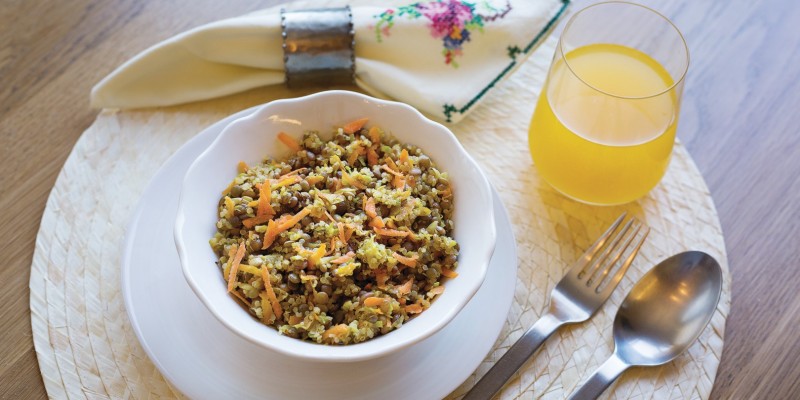 Category:
For Kids
|
Vegetarian
1 cup fine lentils
½ cup Mitsides White Quinoa
1 large zucchini, grated
1 medium sized carrot, grated
1 onion, finely chopped
1 tsp organic low-salt vegetable powder
Squeeze of lemon
Start by washing the quinoa to rinse its natural coating, called saponin, which can make it taste bitter or soapy. Put the lentils in a saucepan and add 3 cups of cold water and the vegetable powder. Bring to the boil, lower heat to medium and cook for about 30 minutes. Then add the onion, zucchini and carrot and cook for another 15-20 minutes, until lentils are soft.
Meanwhile, in a separate saucepan boil 1 ½ cups water and add the quinoa. Add a squeeze of lemon and cook for about 15 minutes until all water is absorbed.
When everything else is ready, add the quinoa to the lentils and mix well.