Linguini with Crab and chili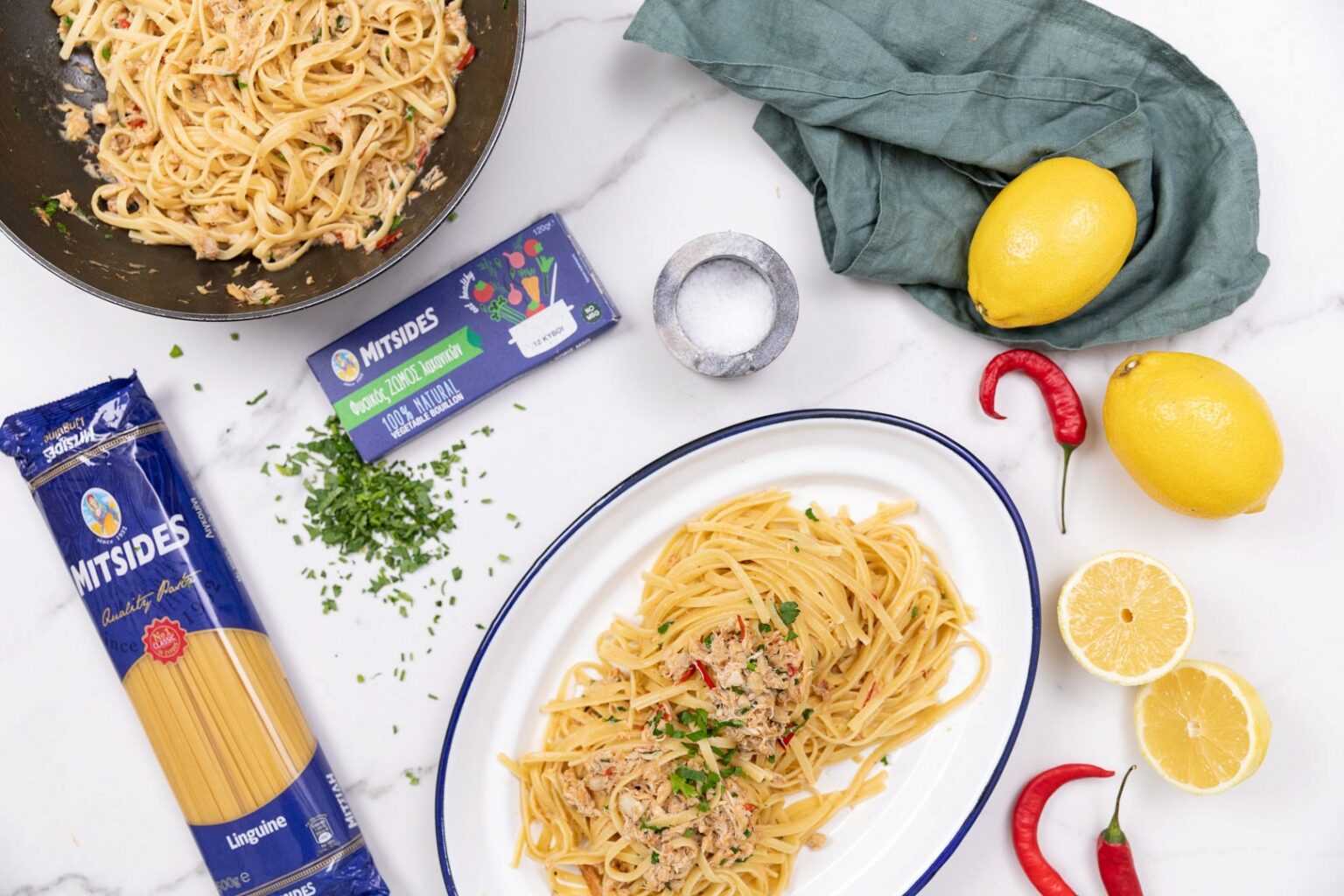 1 pack Mitsides Linguine
2 Mitsides Vegetable Bouillon cubes
350g crab meat (pasteurised) or 500g raw prawns, chopped
Juice of 1 lemon
Zest of 1 lemon
2 red chilis, deseeded and finely chopped
2 Tbsp butter
1 Tbsp olive oil
1 garlic clove, whole
1 tsp Mitsides Vegetable Powder
½ cup pasta water
Salt & pepper
Handful of parsley
In a large pan with boiling water, add the bouillon cubes. Once dissolved, add the pasta and cook following pack instructions until al dente. Drain and keep ½ cup of the pasta water.
Meanwhile, in a frying pan melt the butter with the olive oil. Add some freshly ground pepper and the vegetable powder. Then add the chilis and garlic and fry for 1 min. Add the crab meat or prawns, lemon juice and zest, salt and ½ cup of the pasta water. Let them cook until liquids have been absorbed.
Remove the garlic clove and add the pasta. Stir, garnish with parsley and serve.