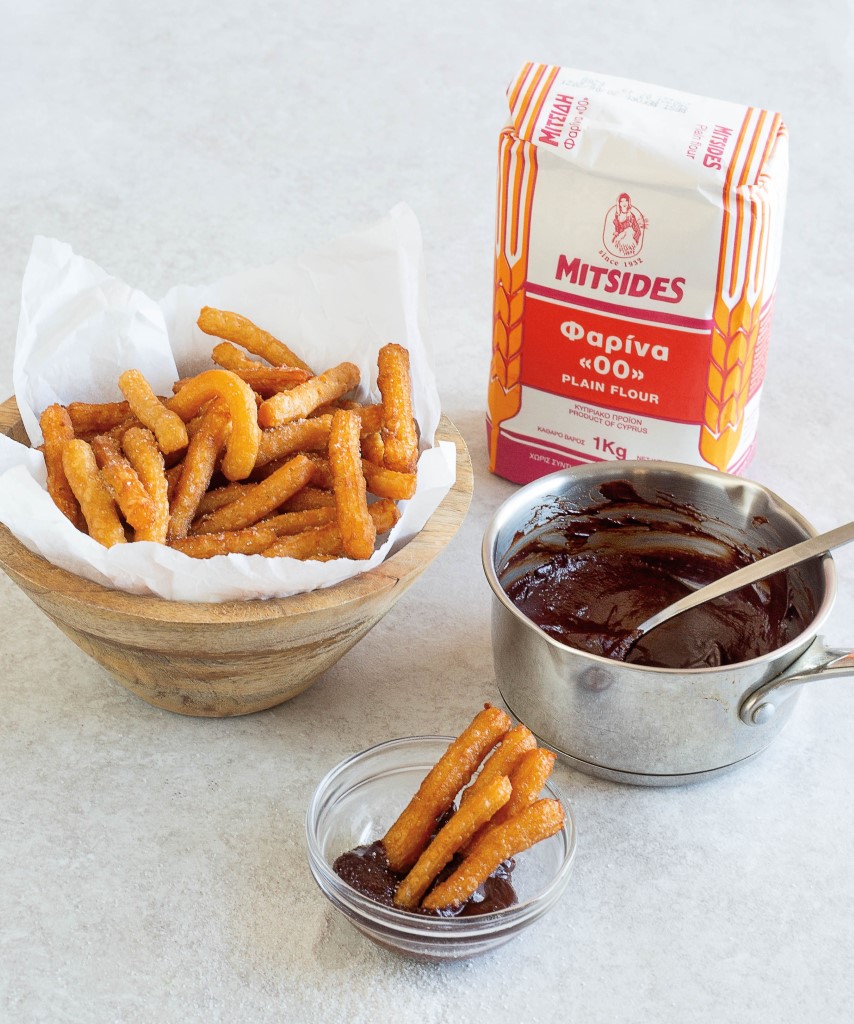 1 cup Mitsides Plain Flour
1 cup water
6 Tbsp unsalted butter
2 Tbsp sugar
1 tsp vanilla extract
½ tsp salt
2 large eggs, well beaten
1 ltr peanut oil for frying
3 Tbsp sugar mixed with 1 tsp cinnamon
In a large saucepan over medium heat add the water, butter and sugar. Bring to a boil and add the vanilla. Turn off the heat and add the flour and salt. Stir continuously until the batter has thickened. Let it cool for 10 minutes. Slowly add the eggs and mix well, preferably with a hand mixer. Transfer the mixture in a piping bag fitted with an open star tip. (I used a small opening to make mini churros).
In a large pot, heat the peanut oil. Hold the piping bag on top and start piping the churros cutting each at about 12cm. It's best to have a helping hand to cut the dough coming out of the piping bag with kitchen scissors.
Fry each churro for 4-5 minutes until crispy and golden. Remove the cooked churros with a slotted spoon and roll them in the cinnamon sugar. Let them cool for 10 minutes and enjoy with melted chocolate or ice cream!