Mini Sticky Toffee puddings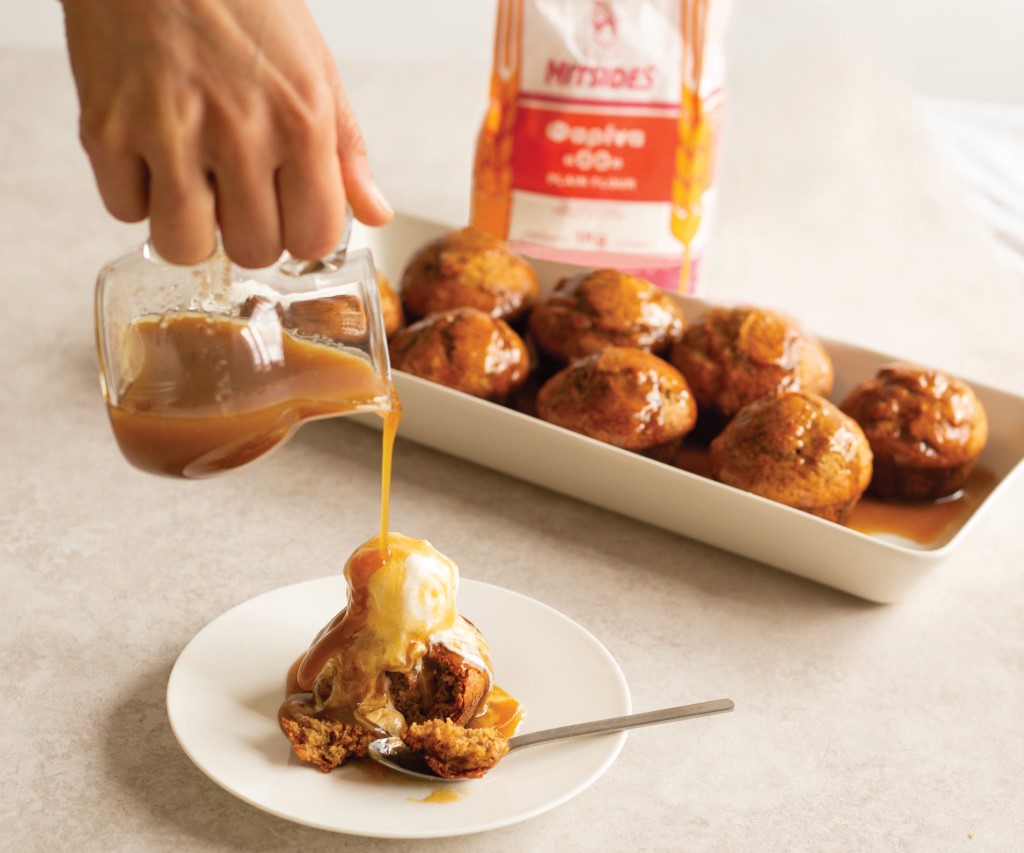 10 large dates, pitted and finely chopped
1 cup boiling water
⅔ cup brown sugar
1⅓ cup Mitsides Plain Flour
1 egg, beaten
1 tbsp sunflower oil
1 tsp baking soda
2 tsp baking powder
Pinch of salt
For the Caramel sauce:
½ cup brown sugar
⅔ cup heavy cream
¼ cup butter
pinch of salt
Preheat the oven to 180°C. Grease a 12-muffin tray and sprinkle some flour in the cups. Flip and shake to get rid of excess flour.
In a medium bowl pour the boiling water over the chopped dates and sprinkle with baking soda. Mix well.
In a large bowl combine the sunflower oil, sugar and egg and whisk well. In a separate bowl sift the flour, baking powder and salt and add to the egg and sugar mixture. Mix well, add the moistened dates with the soaking water and mix again.
Divide the batter equally among the muffin tray cups, cover with a foil and bake for 25 minutes until a toothpick inserted comes out almost clean. Remove from the oven, carefully remove the puddings from the muffin tray and cool on a wire rack.
While the puddings are baking, prepare the caramel sauce. Put a small pot on high heat, add the sugar, heavy cream, butter and a pinch of salt and mix together. Wait until sugar dissolves, reduce the heat to low and cook until caramel becomes dark brown, for about 5 minutes.
Pour the warm caramel on top of the puddings and serve with ice cream!