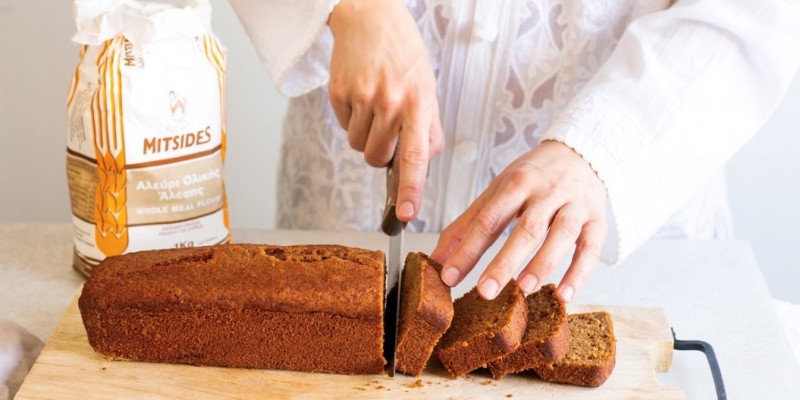 Category:
For Kids
|
Oven Dishes
|
Pastries & Sweets
1 cup Mitsides Plain Flour
⅔ cup Mitsides Wholemeal Flour
1½ tsp cinnamon
¼ tsp nutmeg
a pinch of salt
½ tsp baking soda
½ tsp baking powder
200g unsalted butter, softened
1 cup coconut sugar
2 large eggs
1 cup boiled pumpkin, mashed
½ cup very warm milk
1 tsp vanilla extract
Preheat your oven to 180°C. Grease and flour a loaf tin (30cm long).
Get two separate bowls. In the first bowl, add the flour, spices, baking soda, baking powder and mix. In the other bowl, add the butter and sugar. Using a hand mixer, cream the two ingredients. Then add the eggs and mix well. Add the pumpkin, vanilla, milk and mix well. Add the dry ingredients to the wet ingredients and mix.
Pour the batter into your loaf tin and bake for 45-50 minutes until a toothpick comes our clean but a little moist. Let the cake cool for 15-20 minutes before removing it from the tin.