Orzo with shrimps, ouzo and feta cheese in a light tomato sauce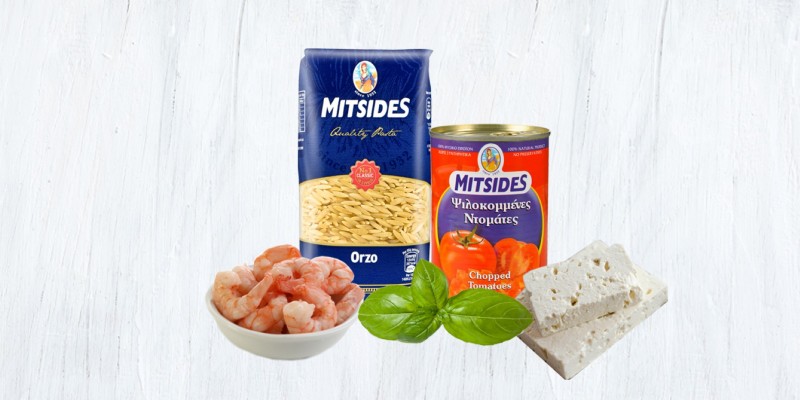 500g MITSIDES Orzo
1 can MITSIDES chopped tomatoes (400g)
2 garlic cloves, crushed
3 tbsp onion, chopped
120g Feta cheese, crumbled
80ml white wine
80ml Ouzo
15 large shrimps, peeled
Olive oil
3-4 fresh basil leaves
Boil the orzo for 15-17 minutes in plenty of boiling salted water.
Meanwhile, in a deep pan, sauté the shrimps with some olive oil and quickly add the onions and garlic.  Add the ouzo and let it evaporate for a while.
Add the wine and cook until reduced by half. Add the chopped tomatoes and cook further for a while.
Drain the cooked pasta and add to the sauce. Toss well and cook for an extra minute. Add the crumbled feta and stir. Remove from heat and garnish with the fresh basil.