Pasta with chicken and yellow pepper sauce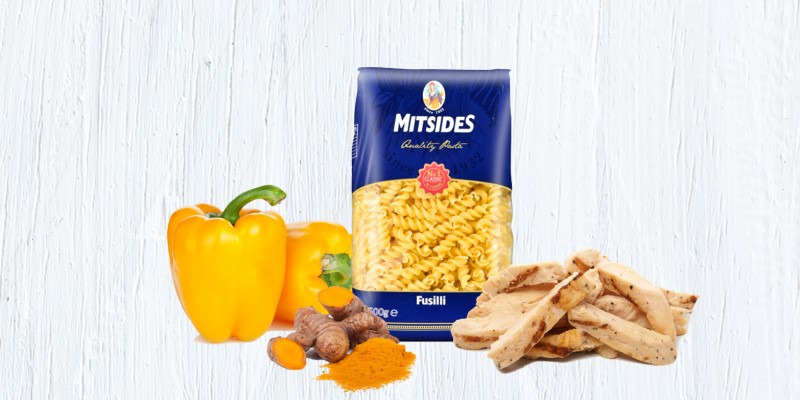 Category:
With Meat & Poultry
1 pack MITSIDES Fusilli (500g)
1 yellow pepper, cut in quarters
1 garlic clove
 ½ onion
1 tsp turmeric
2 Tbsp olive oil
2 pieces of chicken breast, diced
1/3 cup white wine
 2 Tbsp yogurt
2 Tbsp Edam or Gouda cheese, grated
Cook the pasta in plenty of salted boiling water following pack instructions, until al dente. Meanwhile, in a food processor pulse the pepper, garlic and onion until mashed. In a deep frying pan, heat the olive oil and cook the chicken until all sides are cooked. Add the wine and when it has evaporated, add the pepper mash, turmeric, salt and pepper. Cook for another 3 minutes and stir in the cooked pasta. Remove from heat and add the yogurt and the cheese. Remove from fire, stir until the cheese has melted and serve.