Penne with asparagus, pancetta and lemon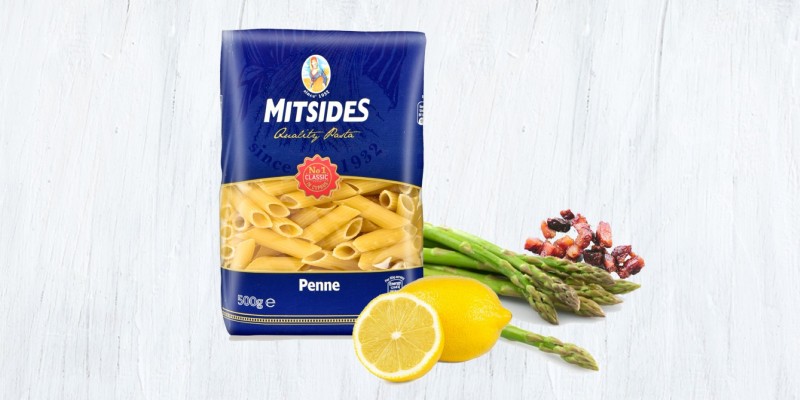 Category:
With Meat & Poultry
1 pack Mitsides penne 500g
20 pieces Asparagus cut in half
1 cup Panceta cut in small cubes
1 medium size onion, chopped
2 garlic cloves, chopped
Juice from 1 lemon
1 cup white wine
1 tablespoon butter
Olive oil
Salt and pepper
Cook the pasta in boiling water following pack instructions and drain.
In a small casserole heat the olive oil and sauté the pancetta until it is crispy. Drain the excess oil from the pancetta and add the onion and garlic.
Add the wine to deglaze the pan and then add the lemon juice.
Mix the cooked pasta with the sauce and cook for another minute.
Add the asparagus with 1 tablespoon of butter and mix gently. Add salt and pepper to taste.