Ravioli with mushrooms, asparagus and butter and lemon sauce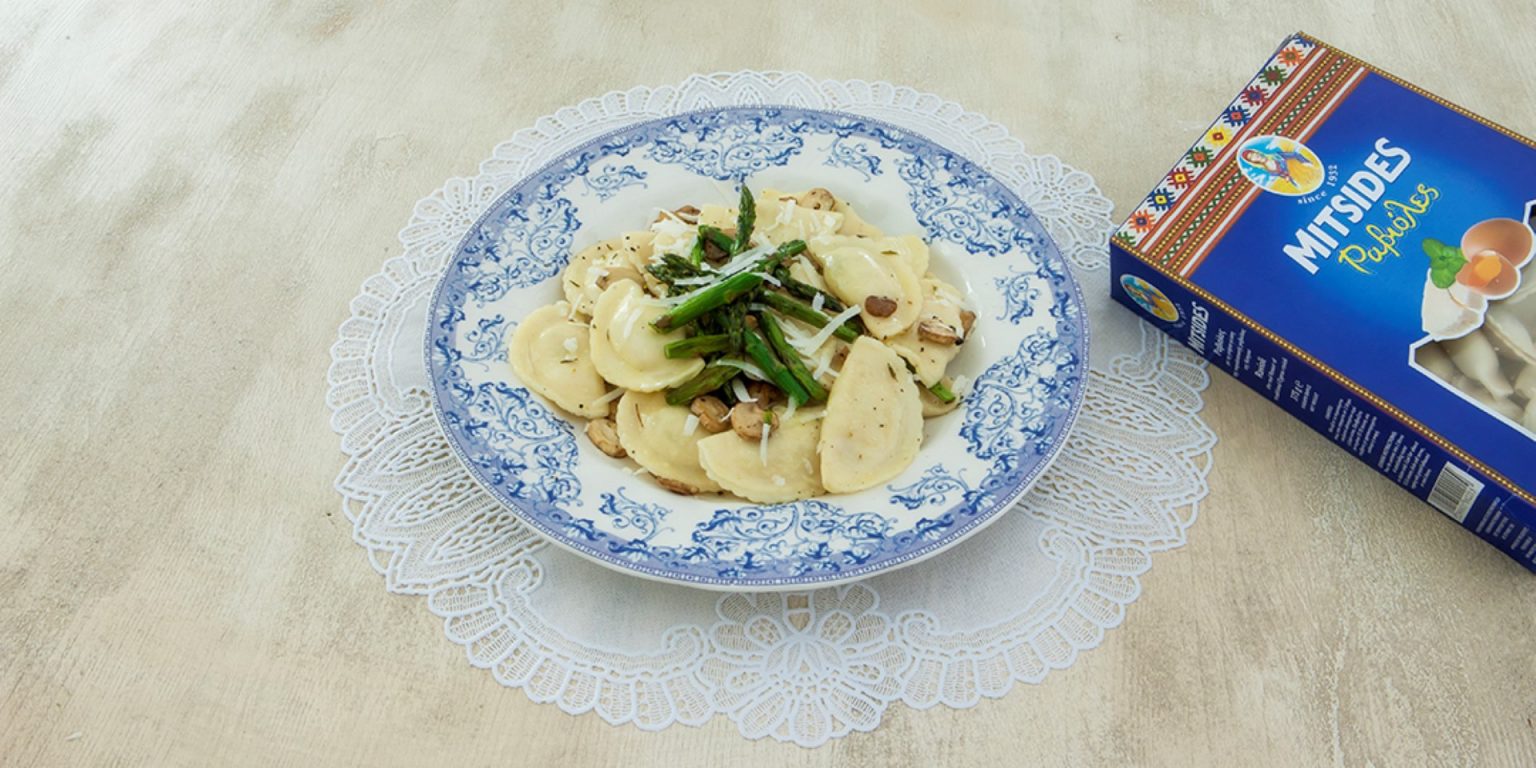 1 pack Mitsides Ravioli (blue pack-375g)
300 g mushrooms, sliced
1 bunch fresh asparagus, cut into 3-4 cm.
grated parmesan cheese
Olive oil
Salt Pepper
For the sauce:
150g. butter
1 teaspoon lemon zest
½ teaspoon thyme (fresh or dry)
I love Cyprus ravioli and I often try to find alternative ways to combine their great taste with various ingredients. The following recipe was an inspiration of the moment and it got me really excited.
1. Preheat the oven to 180 ⁰C (fan). In a large baking dish, spread the asparagus. Drizzle with olive oil and salt. Bake for 10-15 minutes or until they are slightly browned but still crunchy!
2. Meanwhile, in plenty of salted boiling water, cook the ravioli following package directions.
3. In a small pan, heat a little olive oil and fry the mushrooms, adding salt and pepper.
4. For the sauce, place all ingredients in a small pan (I use the Cyprus coffee pot) and heat until butter melts.
5. When the ravioli is ready, drain, add the mushrooms, asparagus, parmesan and stir. Serve in plates and drizzle a bit of sauce on top. You can garnish with more parmesan.