Red Thai lentil and chickpea Curry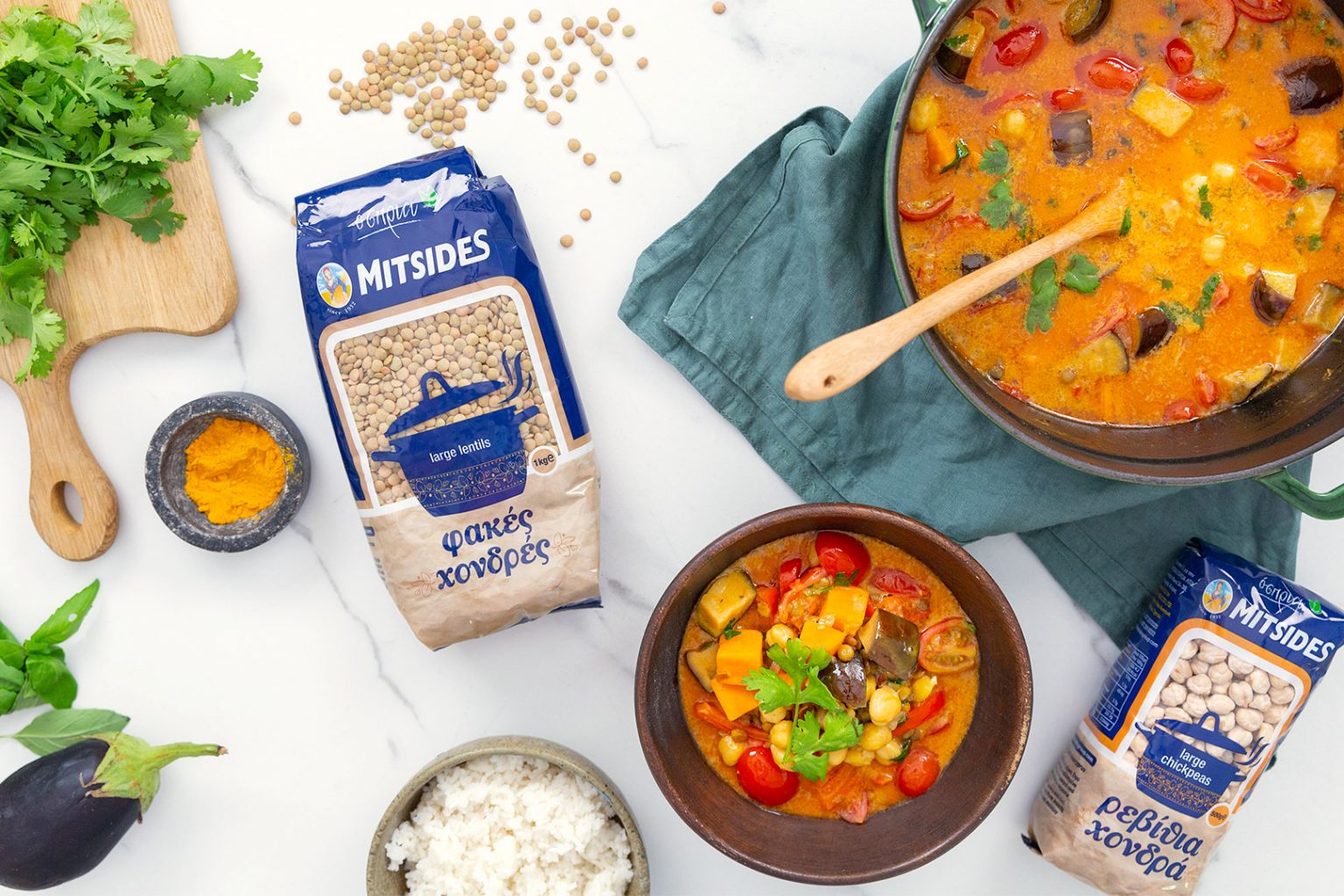 Category:
Rice & Pulses
|
Vegetarian
⅓ cup Mitsides Lentils
⅓ cup Mitsides Large Chickpeas
1 onion, chopped
3 Tbsp coconut oil
½ cup red Thai curry paste
1 can coconut cream
1 can coconut milk
2 Tbsp raw tahini
2 Tbsp maple syrup
2 Tbsp lime juice
2 Tbsp fish sauce
½ tsp sugar
1 sweet potato, cut in cubes
1 eggplant, cut in cubes
10 cherry tomatoes, cut in half
Small hand full chopped coriander
10-15 basil leaves
Soak the chickpeas in water for a few hours. Cook in boiling water for 45 minutes or until cooked. In the meantime, in a separate pan with boiling water add the lentils and cook for 15 minutes or until cooked. Drain and set aside. Heat a large pot over medium heat and add the coconut oil. Sauté the onion until soft, then add the red Thai curry paste, eggplant and sweet potato and cook for a few more minutes. Add the coconut cream, coconut milk, tahini, maple syrup, lime juice, sugar and fish sauce. Simmer for 15 minutes until thick and creamy. Then add the tomatoes. Once the vegetables are soft, add the cooked lentils and chickpeas and stir through the curry. Serve with fresh coriander and basil leaves and Mitsides basmati rice.