Refreshing Black-eyed Bean salad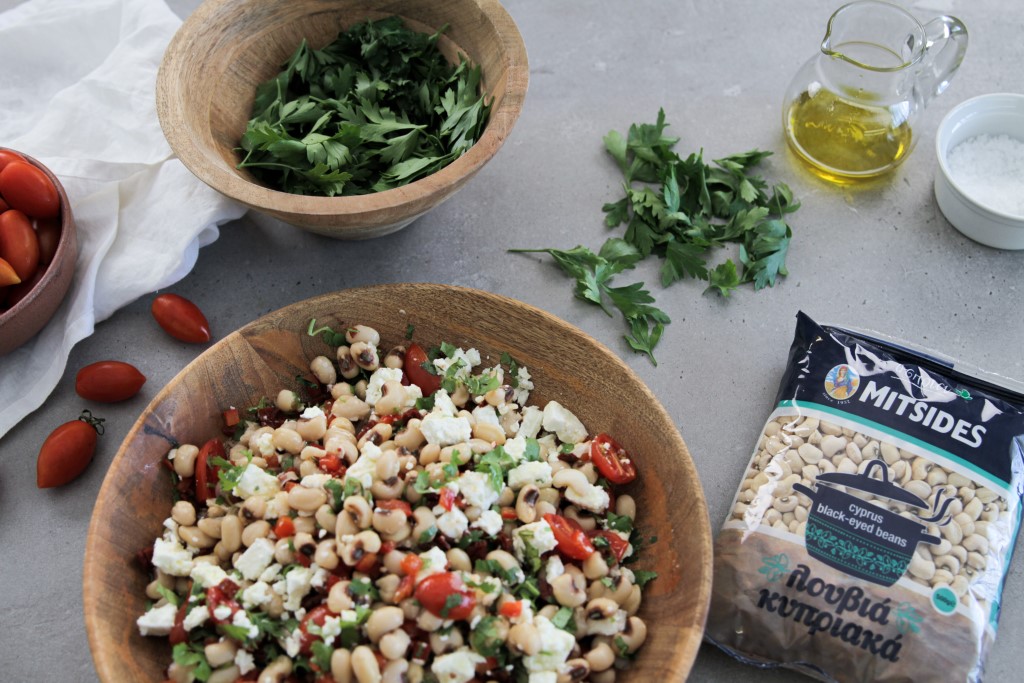 Category:
Rice & Pulses
|
Vegetarian
1 cup Mitsides Cyprus Black-eyed Beans
1 red bell pepper, chopped
8-10 sundried tomatoes, chopped
10 cherry tomatoes, halved
½ cup fresh coriander, chopped
½ cup feta cheese, crumbled
For the dressing:
4 Tbsp olive oil
2 Tbsp good quality red wine vinegar
2 Tbsp lemon juice
Salt and pepper to taste
In a pressure cooker, add the black-eyed beans with plenty of salted water to cover them and cook for 15 minutes until they are well cooked. Let them cool and then transfer to a bowl with all remaining ingredients.
To make the dressing, place all dressing ingredients in a jar, secure the lid and shake well. Add the dressing to the bowl and mix the salad well. Add more lemon juice, salt and pepper if you like!