Rice Salad with curry and shrimps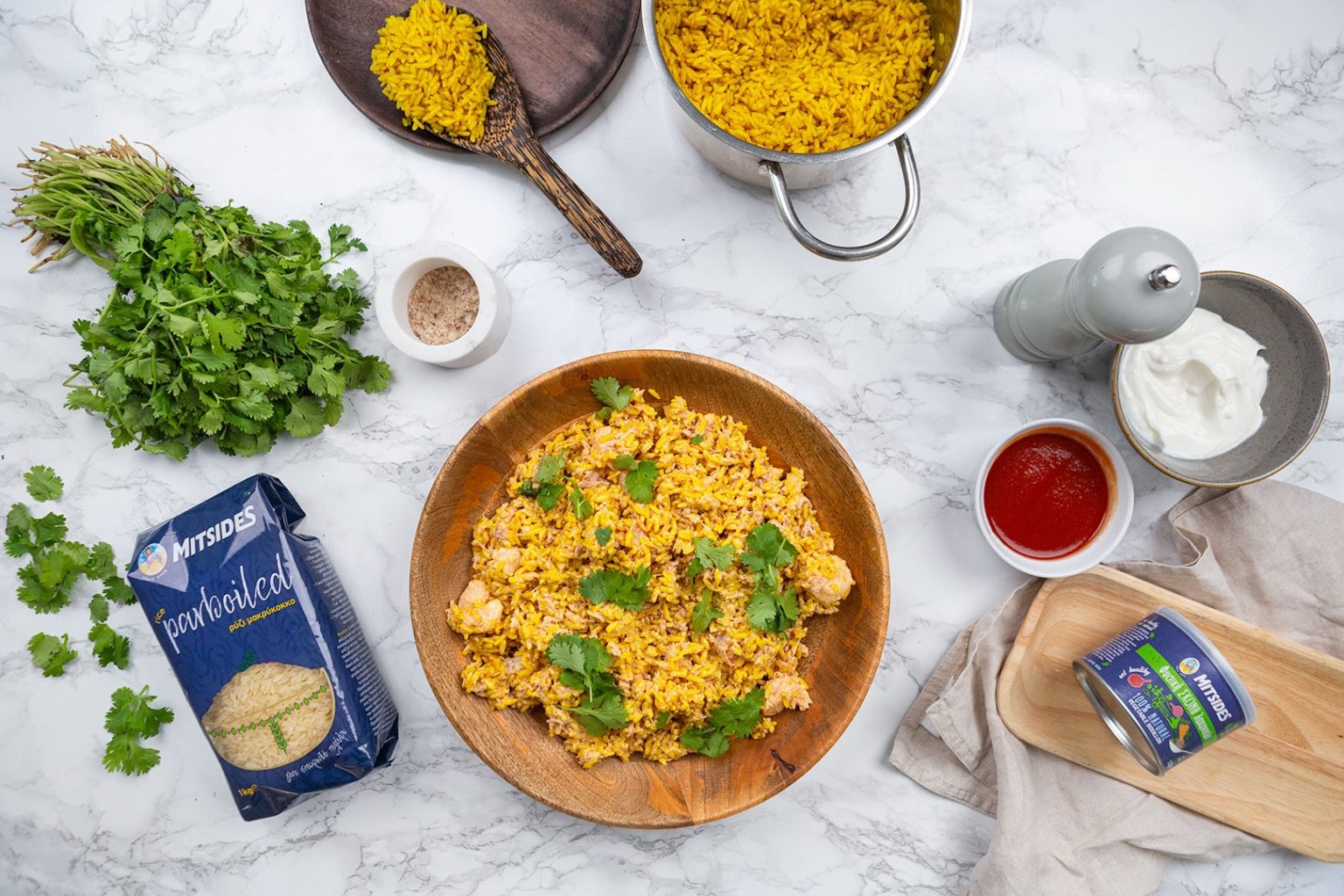 Category:
Salads
|
Vegetarian
|
With Seafood
1 cup Mitsides Parboiled Rice, rinsed
1 tsp Mitsides Natural Vegetable Powder
2 tsp curry powder
1 tsp salt
1 can tuna in olive oil, drained
1 cup shrimps, cooked
6 Tbsp mayonnaise
2 Tbsp Ketchup
In a medium sized saucepan with boiling water, add the rice, vegetable powder, curry powder and salt. Cover and cook on low heat for 10 minutes or until water has been absorbed. Remove from the heat, place a towel under the lid and let it sit for 5-10 minutes until the rice is completely cooked. Uncover, fluff it with a fork and let it cool completely.
In a large bowl, place the cold rice, tuna, shrimps, mayonnaise and ketchup and mix well. Serve immediately or keep in the fridge.