Soup with Tomato, Pasta and Cheese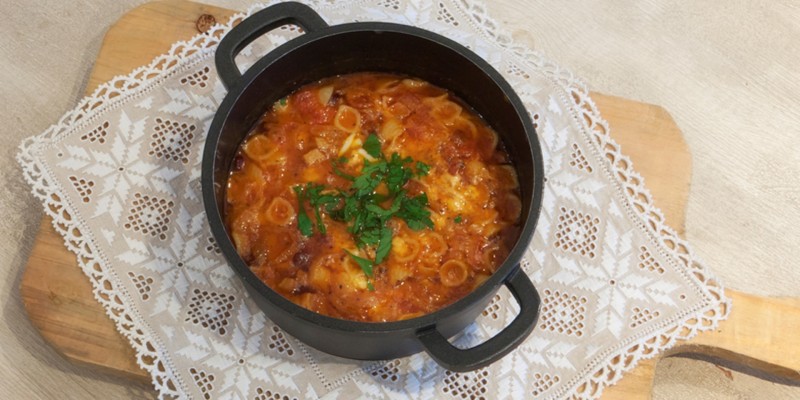 Category:
Soups
|
With Meat & Poultry
200g Mitsides Conchigliette pasta 
4 cups vegetable stock
1 pack Mitsides chopped tomatoes 
½ can red beans
½ cup grated Gruyere cheese (or other cheese to melt)
½ cup grated cheddar cheese
1 onion, chopped
1 clove garlic, chopped
100g pancetta (bacon), cubed
2 teaspoons chili powder
1 teaspoon cumin powder
3 tablespoons commandaria
3 tablespoons parsley, chopped
olive oil
salt and pepper
In a large pot (for soup), heat a little olive oil and fry the onion, garlic and pancetta, until slightly browned. Add the commandaria. When the alcohol has evaporated, add the vegetable stock, chopped tomatoes, beans, chili, cumin and salt and pepper. Lower the heat and allow the mixture to cook for about 10 minutes. Add pasta, stir and allow to cook (about 8 minutes). When the pasta is ready, add the cheese, stir and serve. Garnish with parsley and enjoy your soup!