Spaghetti with chicken, peppers, tomato and a touch of cream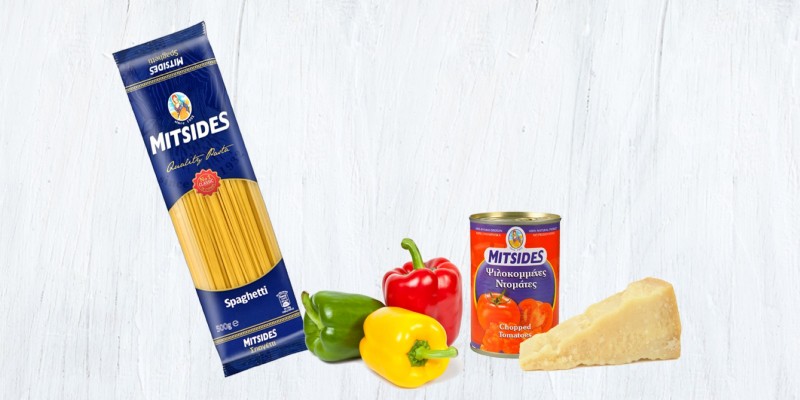 Category:
With Meat & Poultry
500g  MITSIDES Spaghetti
1 chicken breast, thinly sliced
3 fresh peppers (yellow, green, red), thinly sliced
1 small onion, chopped
1 tbsp garlic, chopped
½ cup white wine
1 cup MITSIDES chopped tomatoes
½ cup fresh cream
2 tbsp Parmesan cheese, grated
Salt and freshly ground black pepper
Olive oil for frying
A few leaves of fresh basil
Boil the spaghetti in plenty of boiling salted water following pack instructions.
Meanwhile, in a large pan heat the olive oil and sauté the chicken for a minute. Add the peppers, garlic and onion and cook for a few more minutes.
Add the chopped tomatoes and the white wine and let the wine evaporate until it reduces by half.
Add the cream and immediately add the drained, cooked spaghetti and toss well. Let pasta absorb the sauce for a few seconds. Add the parmesan cheese and garnish with fresh basil.