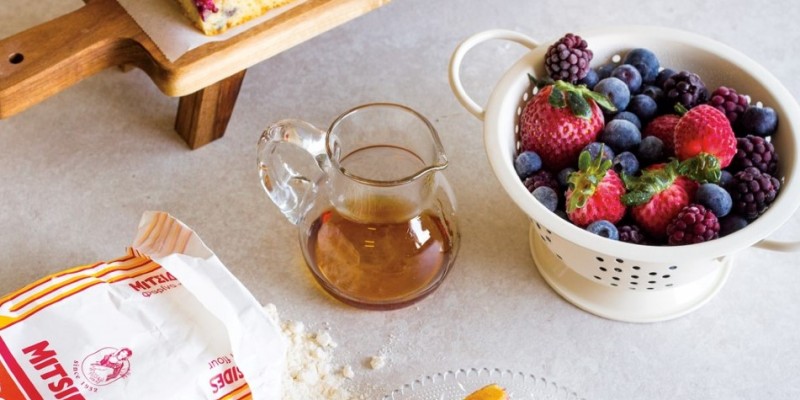 Category:
For Kids
|
Oven Dishes
|
Pastries & Sweets
250g Mitsides Plain flour
100g almond flour
1½ tsp baking powder
a pinch of salt
50g unsalted butter, melted
350ml milk
2 eggs
1 tsp vanilla
4 Tbsp pure maple syrup
2 Tbsp orange zest
1 Tbsp Orange Blossom (rose water from orange blooms)
1 cup berries (strawberries, blueberries, raspberries, blackberries)
Preheat the oven to 180°C and line a square baking tin (23cm x 23cm) with parchment paper. Get two separate bowls. Mix the dry ingredients in one bowl and the wet ingredients in the other, leaving the berries out. Add the wet ingredients to the dry ingredients and mix well.
Pour the batter to the baking tin, top with the berries and bake for 35-40 mins. Let the cake cool and then cut in square pieces. Serve with extra maple syrup, nut butters or chocolate spreads of your choice.