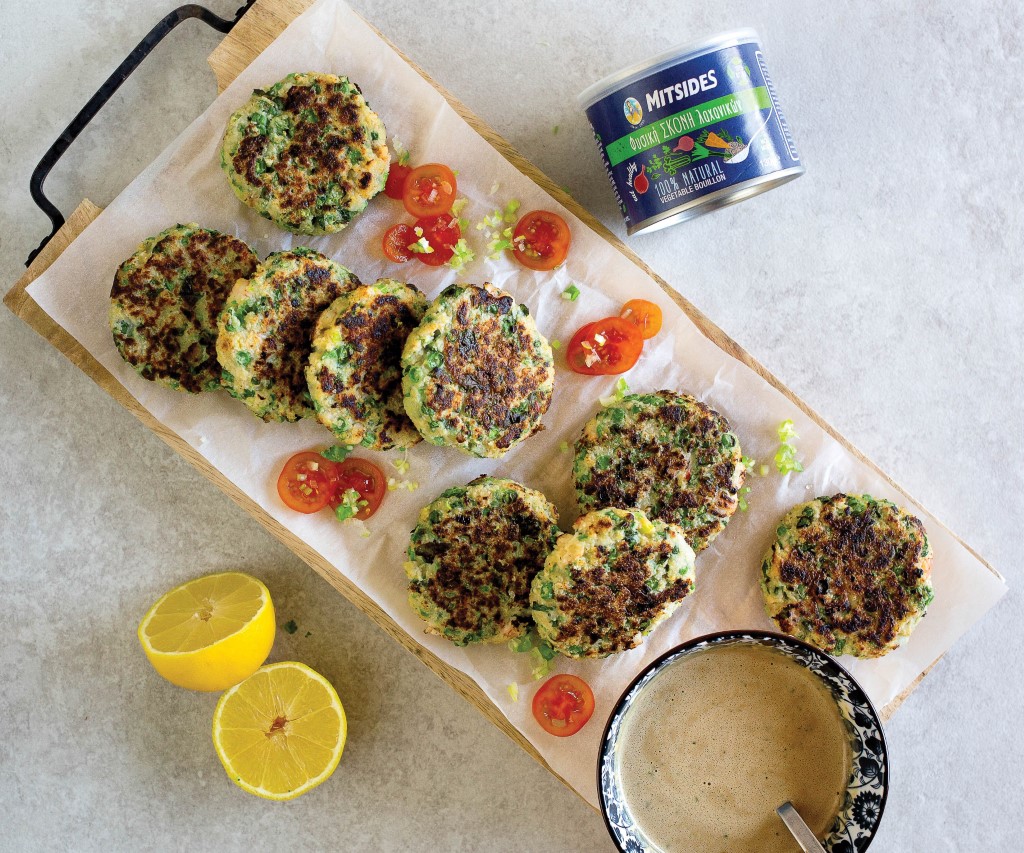 Makes 12 small fish cakes
500g cod fish, chopped
300g large prawns, cleaned and chopped
⅓ cup fresh coriander, chopped
¼ cup corn starch
2 Tbsp fish sauce
2 Tbsp sweet chili sauce
1 tsp fresh ginger, grated
1 garlic clove, minced
1 egg, beaten
2 spring onions, chopped
½ cup green beans, finely sliced
⅓ cup olive oil
½ cup breadcrumbs
For the dipping sauce:

2 Tbsp smooth peanut butter
1 Tbsp fresh coriander, chopped
3 Tbsp olive oil
2 Tbsp lime juice
1 Tbsp soy sauce

In a food processor, pulse the fish and prawns until smooth. Add the coriander, corn starch, fish sauce, sweet chili sauce, ginger, garlic and egg and pulse. Transfer to a bowl and add the spring onions, green beans and breadcrumbs. Shape the mixture into 12 mini fish cakes or 6 large ones and place in the freezer for 20 minutes.
To prepare the sauce, whisk all ingredients together until smooth.
In a large frying pan, heat the olive oil and cook the fish cakes for 3-4 minutes on each side until golden brown. Place the cooked fish cakes on a plate lined with kitchen paper and let them cool for 5 minutes.
Dip in the sauce and enjoy!