Tortellini with sundried tomatoes and capers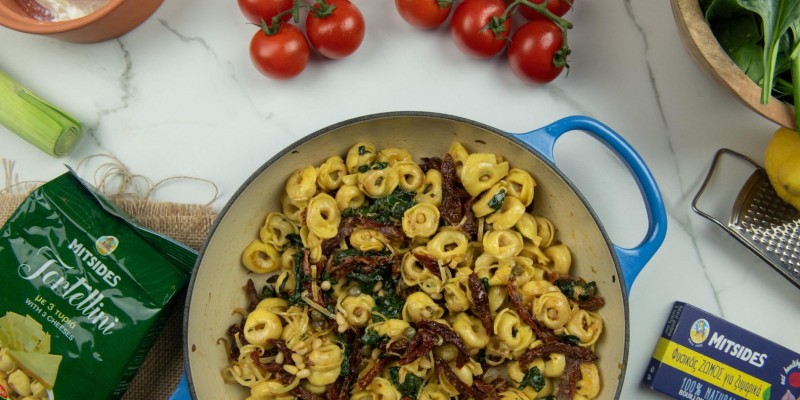 1 pack Mitsides Tortellini with Cheese
1 cube Mitsides Natural Vegetable Bouillon
6-7 sundried tomatoes, drained and thinly sliced
1 bunch spinach, chopped
1/3 cup leeks, thinly sliced
3 Tbsp pine nuts
1 Tbsp capers
1 tsp Italian seasoning
¼ cup fresh cream
2-3 Tbsp olive oil
In a medium sized saucepan with boiling water, add the bouillon cube. When dissolved, add the Tortellini, cook following pack instructions and then drain.
Meanwhile, in a frying pan, heat the olive oil. Add leeks, sundried tomatoes, pine nuts, capers and seasoning. Cook for 2-3 minutes. Add spinach and cook for another minute until wilted. You can add more oil if you like.
Add the cooked tortellini and fresh cream and mix well. Serve while hot!