Vegetarian Christmas Orzo Stuffing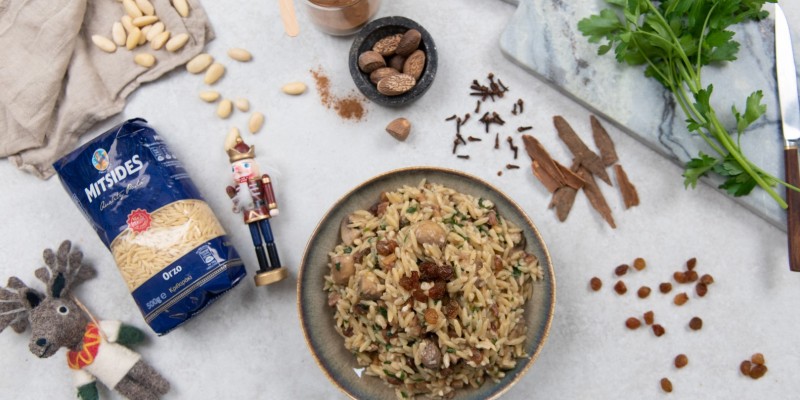 Category:
Rice & Pulses
|
Vegetarian
1 pack Mitsides Orzo or Mitsides Parboiled rice
50g butter
2 spring onions, finely chopped
250g small white mushrooms, quartered
1½ ltr hot water
2 cubes Mitsides Vegetable Bouillons
1 cup blanched almonds, chopped
1 cup cooked chestnuts, chopped
½ cup pine nuts
½ bunch parsley, chopped
½ cup white raisins
½ cup Koumandaria (sweet red wine)
1 tsp cinnamon powder
½ tsp grated nutmeg
½ tsp grated cloves
1 tsp mixed spice
Salt & pepper
In a large pot melt the butter and add the spring onions. When softened add the mushrooms and cook until the pan is dry of liquids. Add the koumandaria and when absorbed add the almonds and pine nuts. Add the orzo and cook for 1-2 minutes. Dissolve the bouillons in the hot water and add to the orzo. Simmer and when almost all water has been absorbed, add the raisins, chestnuts, parsley and spices. Season with salt and pepper and cook on low heat until all liquids have been absorbed.