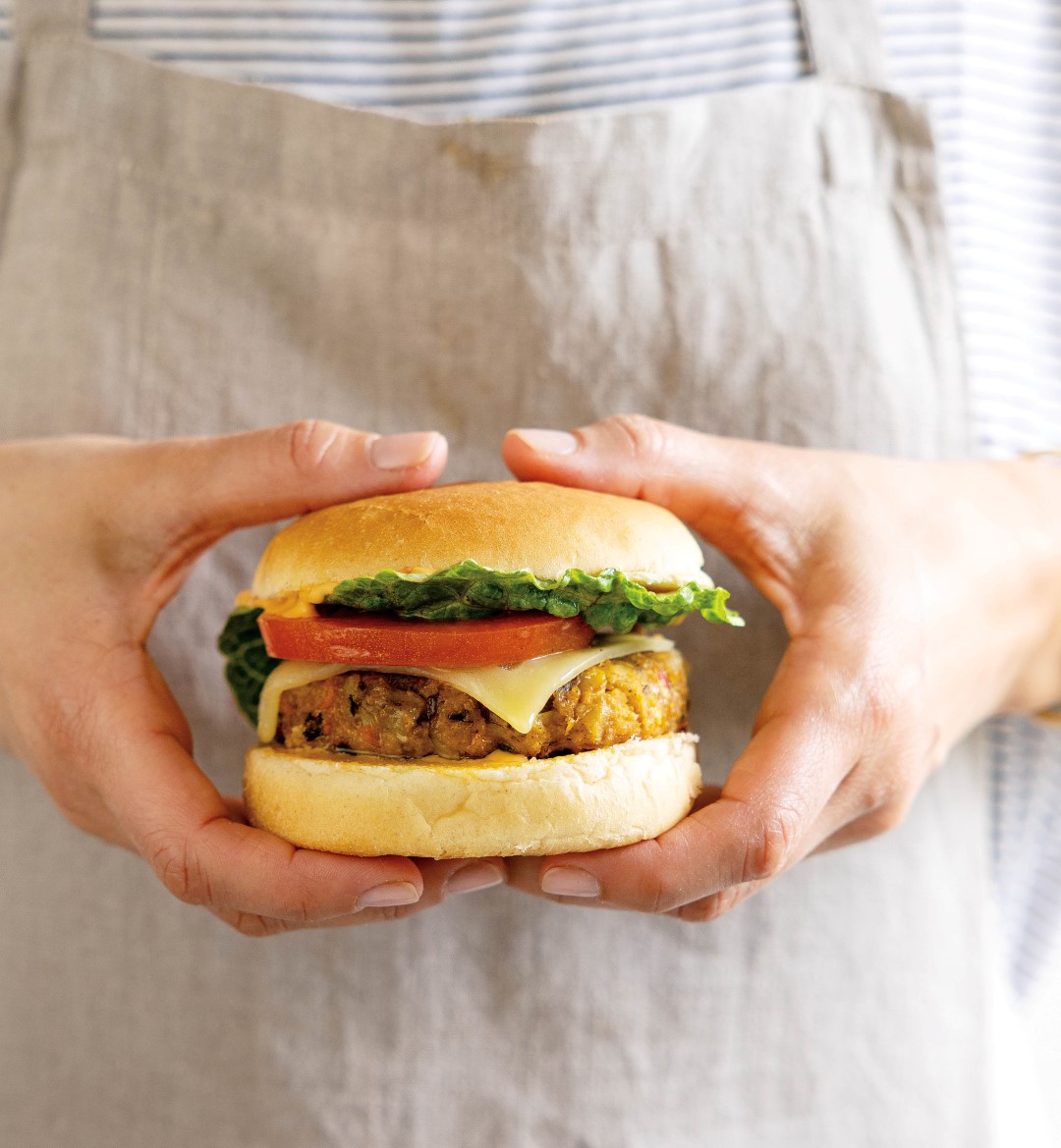 Category:
For Kids
|
Oven Dishes
|
Rice & Pulses
3 Tbsp olive oil
½ cup mushrooms, finely chopped
2 artichoke hearts, finely chopped
1 small onion, finely chopped
1 small red bell pepper, finely chopped
1 carrot, grated
2 cloves garlic, minced
½ cup Mitsides Medium Beans, cooked
½ cup Mitsides Whole Chickpeas, cooked
2 Tbsp Worcestershire sauce
½ tsp oregano
1 tsp Mitsides Vegetable Powder
½ tsp smoked paprika
¼ cup Panko breadcrumbs
1 egg, beaten
1 cup Gruyere cheese, grated
Salt & pepper (to taste)
In a medium sized skillet heat the olive oil over medium heat. Saute the mushrooms, artichoke, onion, red bell pepper, carrot and garlic for about 5 minutes or until the onions are transparent and the veggies are soft. Remove from the heat and cool. Place the beans and chickpeas in a medium sized mixing bowl and coarsely mash together. Stir in the sauteed vegetable mixture and all remaining ingredients. Mix well to combine. Form into 6 burgers (if the mixture seems too dry, add a little more Worcestershire sauce. If too wet, add more breadcrumbs). Wrap the burgers in cling film and refrigerate for at least 30 minutes. Heat 2 tablespoons of olive oil in a saute pan and cook the burgers over medium heat for 2-3 minutes on each side or until cooked through. Alternatively, you can also bake them in the oven at 180°C for 20 minutes.