White beans and zucchini salad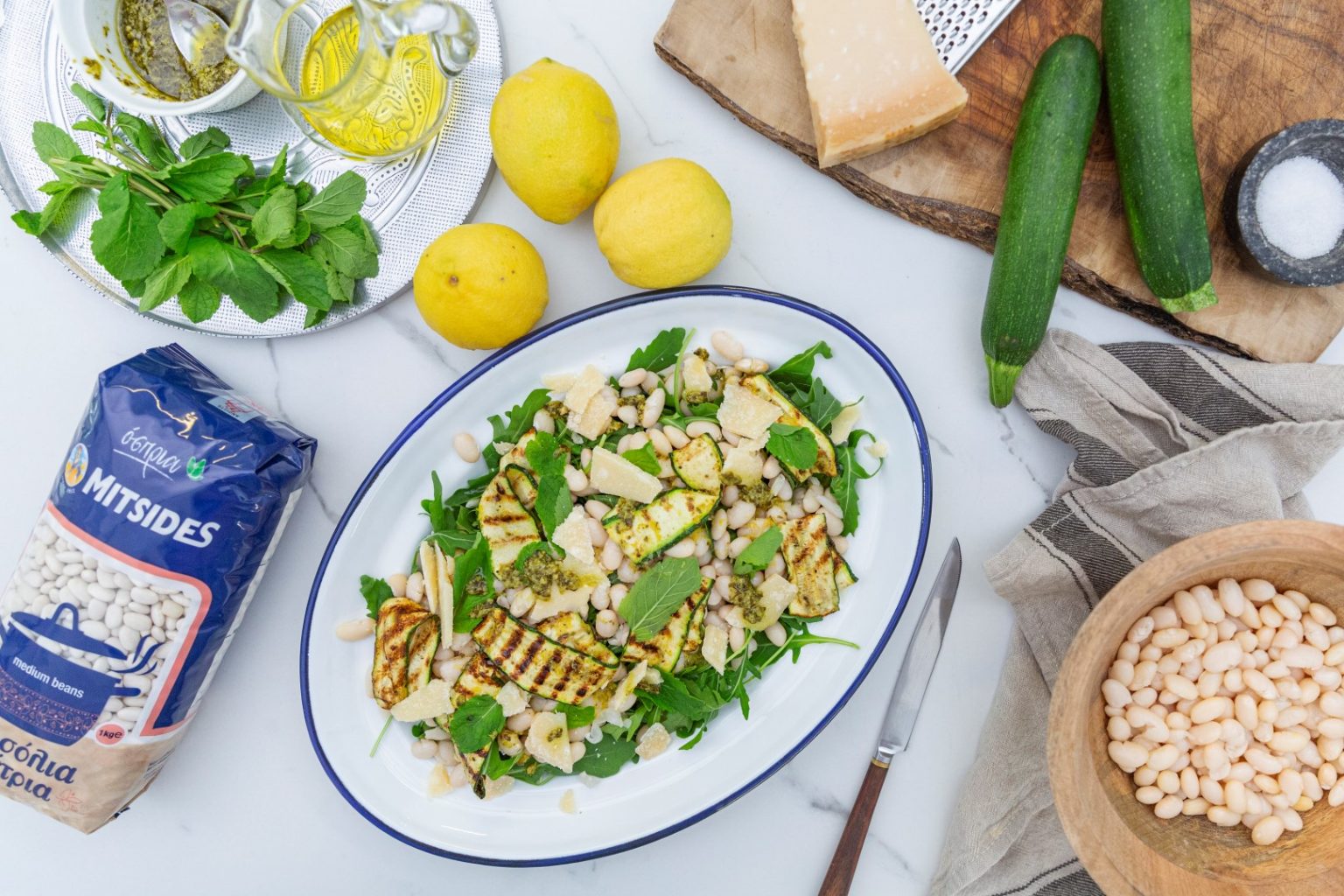 Category:
Rice & Pulses
|
Salads
|
Vegetarian
2 zucchinis
1 tsp ground coriander
1 garlic clove, crushed
1/3 cup olive oil
1 cup Mitsides Medium Beans
1 Tbsp lemon juice
1 tsp lemon zest
¼ cup fresh mint leaves
2 Tbsp shaved parmesan
1 bunch fresh rocket, chopped
1 tsp Mitsides Pesto sauce
Salt & pepper
Soak the beans in cold water for a few hours and then cook in plenty of boiling water for about 30 mins. Drain when cooked.
Using a vegetable peeler, peel the zucchini in long thin strips. Place the zucchini in a large bowl, add the coriander, garlic and some olive oil and mix. Season with salt and pepper. Heat a grill pan on high heat. Grill the zucchini for 2 mins on each side until tender. Then add them in a bowl with the boiled beans and rocket leaves. In a small jar mix the lemon juice, lemon zest, pesto, and remaining olive oil, salt & pepper. Drizzle over the beans and zucchini. Sprinkle the mint leaves and parmesan flakes and serve.