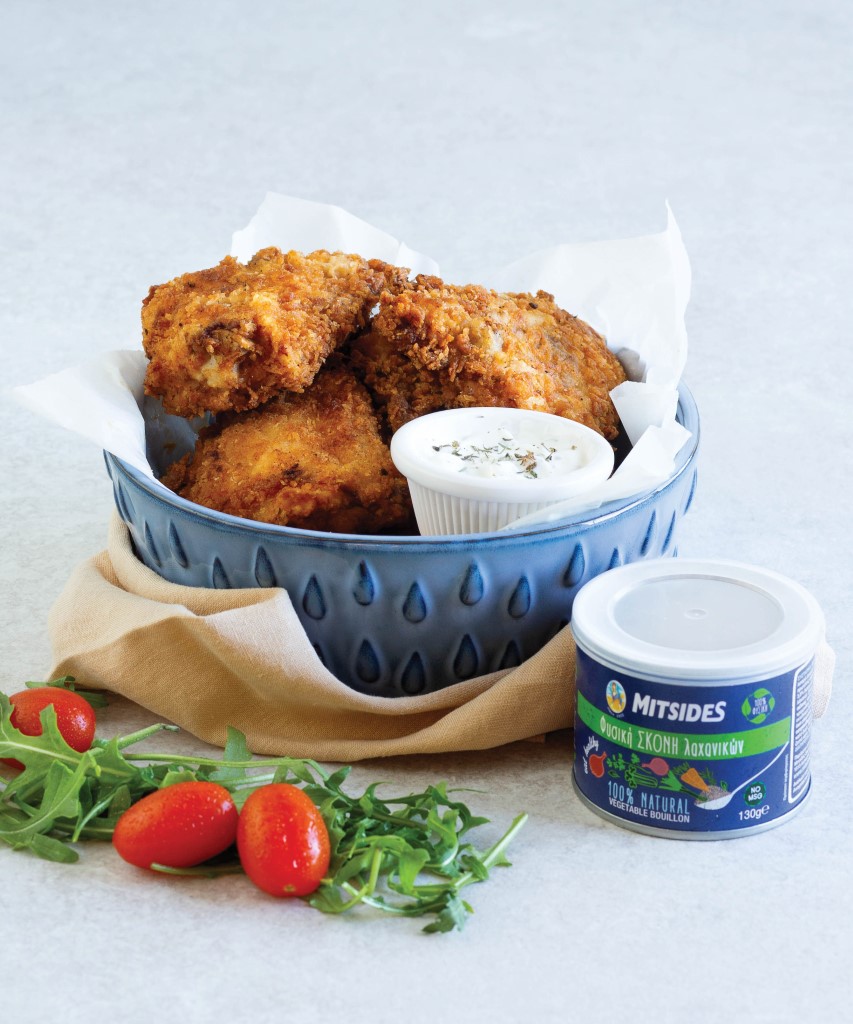 6-8 pieces of chicken (thighs, drums, breast, all with skin on)
1 cup buttermilk (1 cup milk mixed with 1 Tbsp lemon juice)
2 eggs, beaten
½ cup butter, melted
½ tsp white pepper
½ tsp garlic powder
½ tsp paprika
1 tsp Mitsides Vegetable Powder
½ cup Mitsides All-purpose Flour
½ cup panko breadcrumbs
2 cups peanut or sunflower oil
To prepare the buttermilk, mix the milk with the lemon juice and set aside for 10-15 minutes. When it has thickened, pour in a bowl, add the beaten eggs and half the melted butter and mix. Place the chicken pieces inside and let them marinade for 20 minutes.
In a shallow bowl, mix together the flour, breadcrumbs, vegetable powder, garlic powder, white pepper and paprika. Dip each piece of chicken in the flour mixture making sure that all sides are well coated.
Pour the oil and remaining butter in a deep frying pan. When hot, add the chicken and cook for a few minutes each side until golden brown. Drain the chicken on kitchen paper to get rid of excess oil and serve with your favourite side dish!