Baked Ravioli with Spinach and Ricotta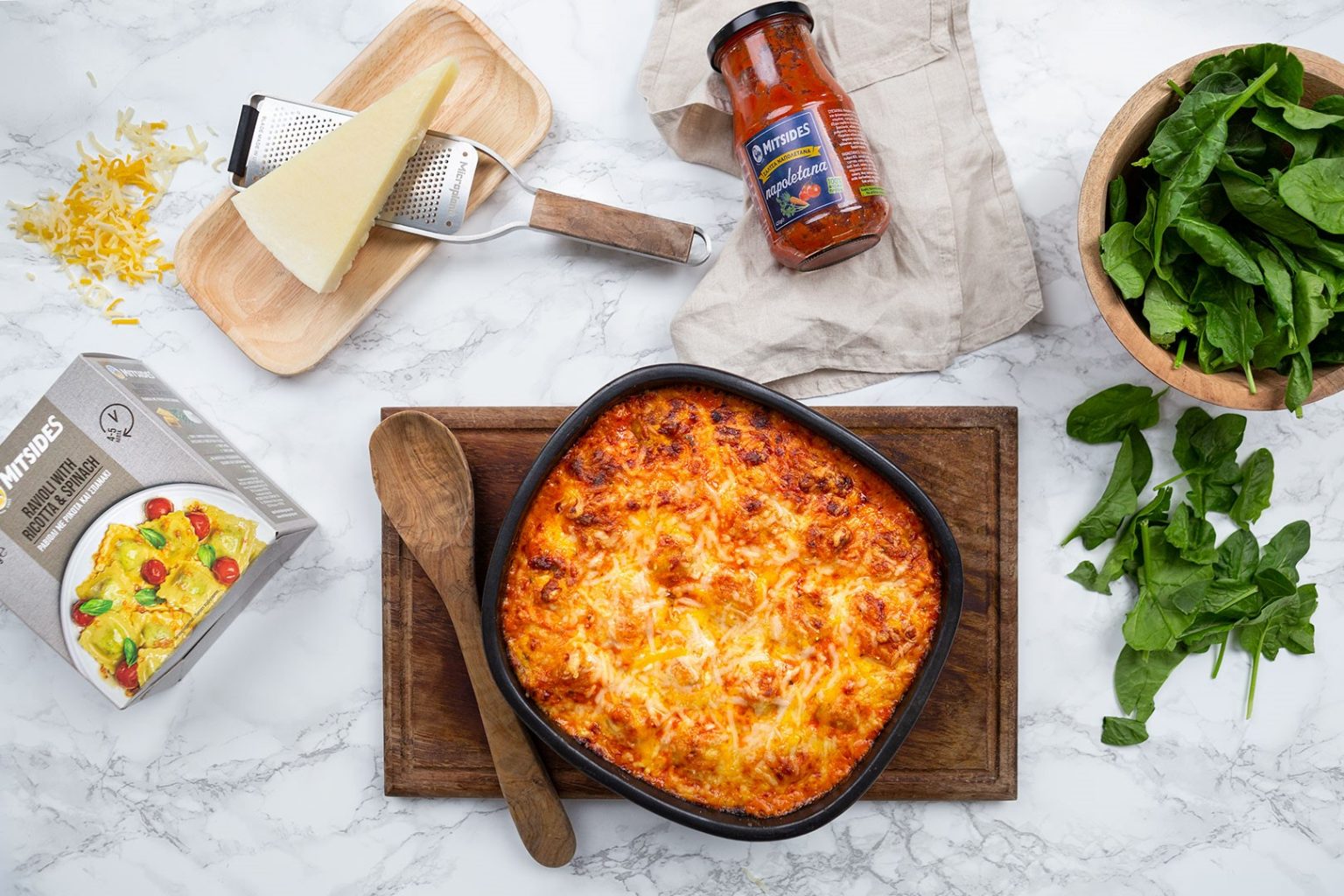 Category:
Oven Dishes
|
Vegetarian
2 packs Mitsides Spinach and Ricotta Ravioli
1 ½ jars Mitsides Napoletana Sauce
1 cup Mascarpone cheese
2 packs baby spinach leaves
2 Tbsp butter
1 onion, chopped
1 tsp Mitsides Vegetable Powder
1 cup Parmesan cheese, grated
Salt and pepper
Preheat the oven to 180°C.
In a large frying pan melt the butter and add the onion. When softened, add the spinach, vegetable powder, salt and pepper, cover and cook for 2-3 minutes, until spinach has wilted.
Pour the Napoletana sauce in a bowl, add the Mascarpone and whisk well until combined.
At the base of a medium ovenproof dish or pyrex, spoon a layer of the tomato sauce. Top with one layer of frozen ravioli and add a little more sauce to cover the ravioli. Add a layer of spinach and then a layer of the grated cheese. Add more sauce, another layer of ravioli, then sauce, spinach and grated cheese. Finish by adding one last layer of ravioli, then the remaining sauce and top with the remaining grated cheese. It is important for all the ravioli to be covered with sauce.
Cover the pyrex with foil and bake covered for 20 minutes. Uncover and bake for another 15-20 minutes until cheese has melted and browned.