Beef burgers with sweet potato and peas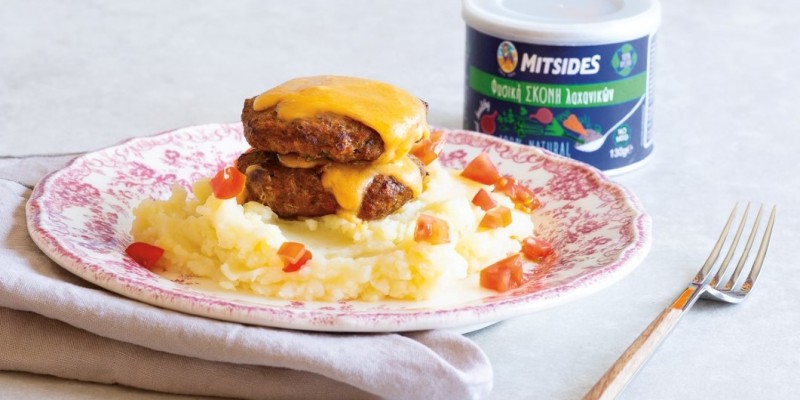 Category:
For Kids
|
Oven Dishes
|
With Meat & Poultry
500g minced beef
1 medium sweet potato, boiled and mashed
½ cup broccoli, cooked
½ cup peas, defrosted
1 onion, finely chopped
1 egg, beaten
1 tsp Mitsides Vegetable Powder
¼ cup breadcrumbs
1 Tbsp olive oil
salt & pepper
Preheat the oven to 180°C and line a baking tray with parchment paper. In a large bowl, mix all ingredients together. With your hands, form patties and place them on the baking tray. Cook in the middle of the oven for 20 mins (10 minutes each side) until the surface turns golden brown. Serve with your child's favourite side dish.