Brown butter parmesan spaghetti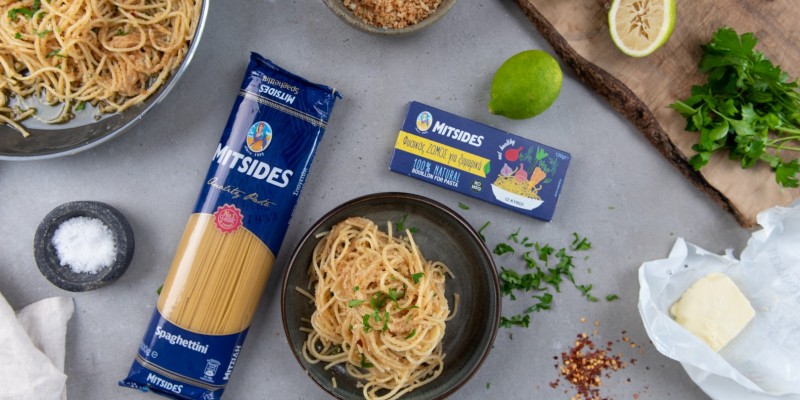 1 pack Mitsides Spaghetti
2 Mitsides Natural Bouillons for Pasta
250g butter, cut in pieces
1 cup panko breadcrumbs
3 garlic cloves, minced
¼ tsp red pepper flakes
1 cup Parmesan cheese, grated
2 Tbsp fresh lemon juice
2 Tbsp fresh parsley, chopped
In a large saucepan with plenty of boiling water add the bouillon cubes. Once dissolved, add the pasta and cook following pack instructions, until al dente and then drain.
 
Meanwhile, melt 2 Tablespoons of the butter in a skillet. Once it starts foaming add the breadcrumbs and cook until lightly brown. Then transfer to a bowl. Wipe your skillet clean and add the remaining butter. Once the butter starts foaming, add the garlic and pepper flakes. Stir constantly until the butter is browned and has a nutty aroma.
 
Remove the skillet from the fire and add the cooked pasta and parmesan. Mix well until combined. Then add the breadcrumbs, lemon juice and parsley and mix. Serve immediately.