Bulgur with fennel and feta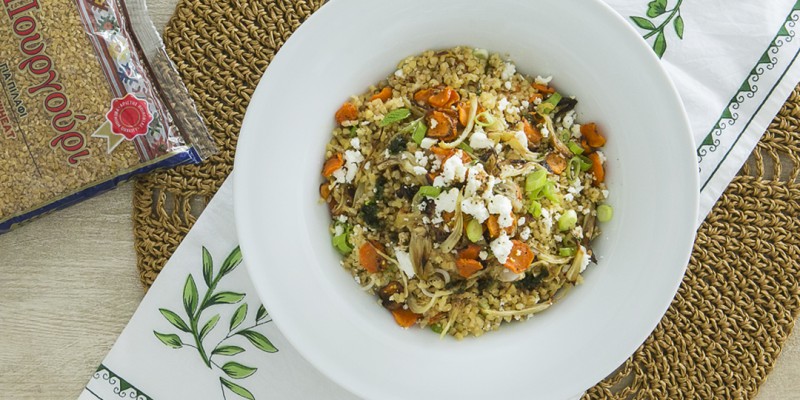 1 cup of Mitsides bulgur
3 cups of water
2 fennel bulbs
2 carrots
1 cup of feta cheese, crumbled
2 tablespoons of spring onion, finely chopped
olive oil
For the sauce:
¼ cup olive oil
2 tablespoons sweet balsamic vinegar
2 tablespoons fresh mint, finely chopped
pinch of salt
Preheat the oven to 180 ° C. Divide the fennel in the middle and cut into very thin strips. Also cut the carrot into very thin slices. Put the carrot and the fennel on a baking sheet. Rub with olive oil, add a little salt and bake in the oven for about 20 minutes until the edges are slightly browned.
In a saucepan, warm a little olive oil and sauté the bulgur until it releases a nice fragrance. Add 3 cups of hot water and salt. Meanwhile, in a small bowl add all the ingredients for the sauce and whisk.
When the bulgur is cooked, add the fennel, carrots, onion and feta and stir well. Add the sauce and serve.