Chicken and Carrot Quesadillas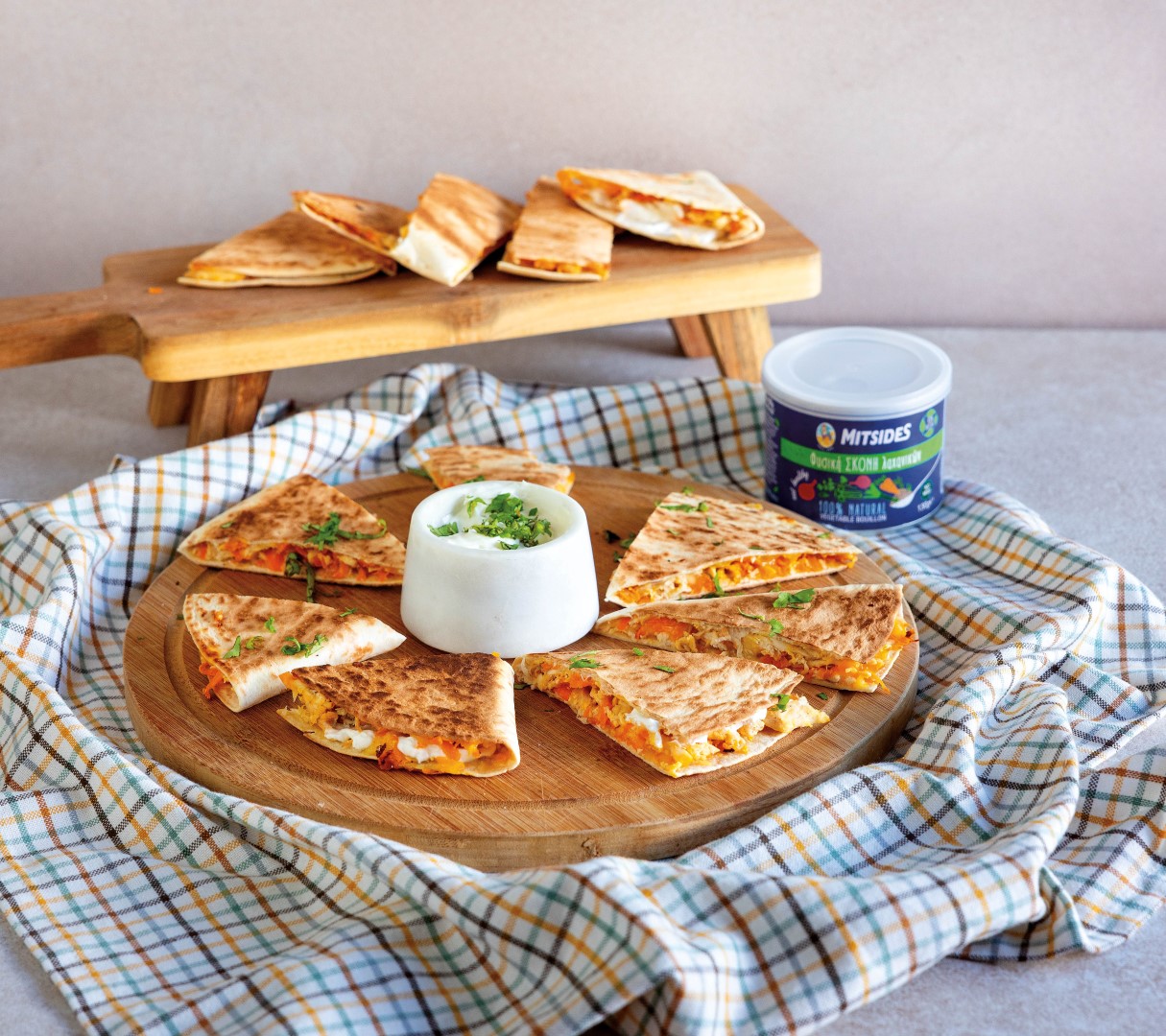 Category:
For Kids
|
With Meat & Poultry
4 large tortillas
1 chicken breast
1 carrot, grated
1 pack sour cream
1 cup grated cheese that melts
1 tsp Mitsides Vegetable Powder
1 Τbsp olive oil
Preheat the oven to 180°C. Lightly flatten the chicken with a meat hammer and rub with the olive oil and vegetable powder. Place the chicken in an ovenproof dish lined with baking paper and bake for 30 minutes.
Once cooked, let it cool and shred it with a fork. In a bowl add the chicken, carrot, cheese and sour cream and mix well. Take each tortilla and spread a generous layer of the mixture on one half of the tortilla. Fold the bare half of the tortilla on top to create a half moon quesadilla. Heat a large frying pan and add the first quesadilla. Cook on one side until the cheese starts to melt and then carefully flip to the other side. When both sides are golden and crispy, transfer to a cutting board and cut in pieces. Repeat with the rest and serve with more sour cream.