Chicken and Chickpea Nuggets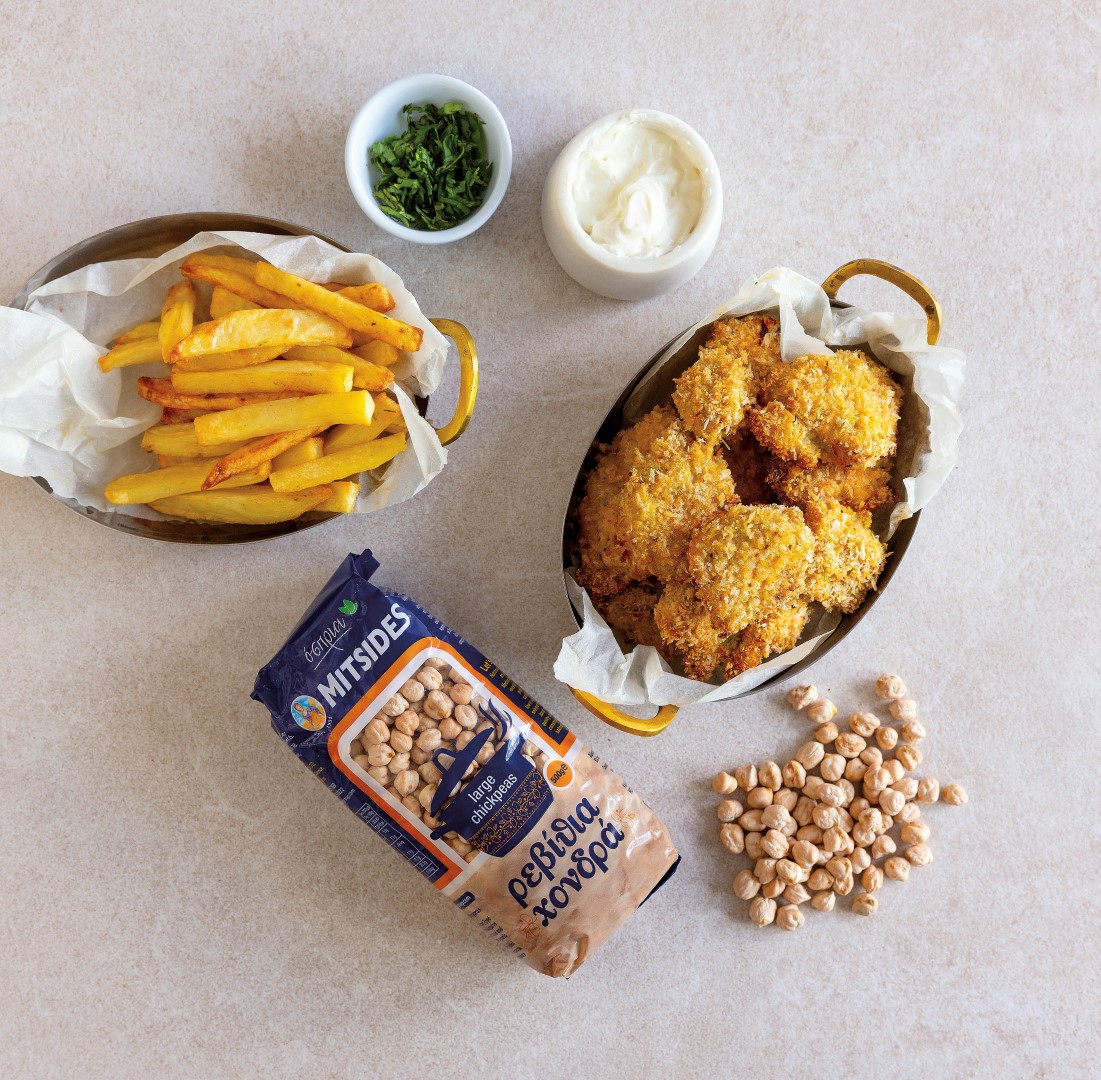 Category:
For Kids
|
Oven Dishes
|
Rice & Pulses
2 Chicken breasts, cut in 3 cm pieces
½ cup Mitsides Whole Chickpeas, cooked and cooled
½ cup peas, cooked and cooled
1 egg
1 tsp Mitsides Vegetable Powder
⅓ cup milk
Olive oil
NUGGET COATING:
¾ cup Panko breadcrumbs
½ cup grated Parmesan cheese
1 tsp Mitsides Vegetable Powder
1 tsp smoked paprika
½ tsp dried basil
Preheat the oven to 180°C.
In a food processor, place the chickpeas, peas, egg, milk and vegetable powder. Blend until you have a smooth runny mixture. Place the chicken pieces in a bowl and pour in the chickpea mixture.
Coat the chicken pieces and let them marinate for at least 20 minutes in the fridge.
In another bowl, mix the breadcrumbs, parmesan, vegetable powder, paprika and dried basil. Dip the chicken pieces in the breadcrumbs and coat well.
Place them on a baking tray lined with baking paper. Brush the nuggets with olive oil and bake in the oven for about 25 minutes until cooked through and golden.