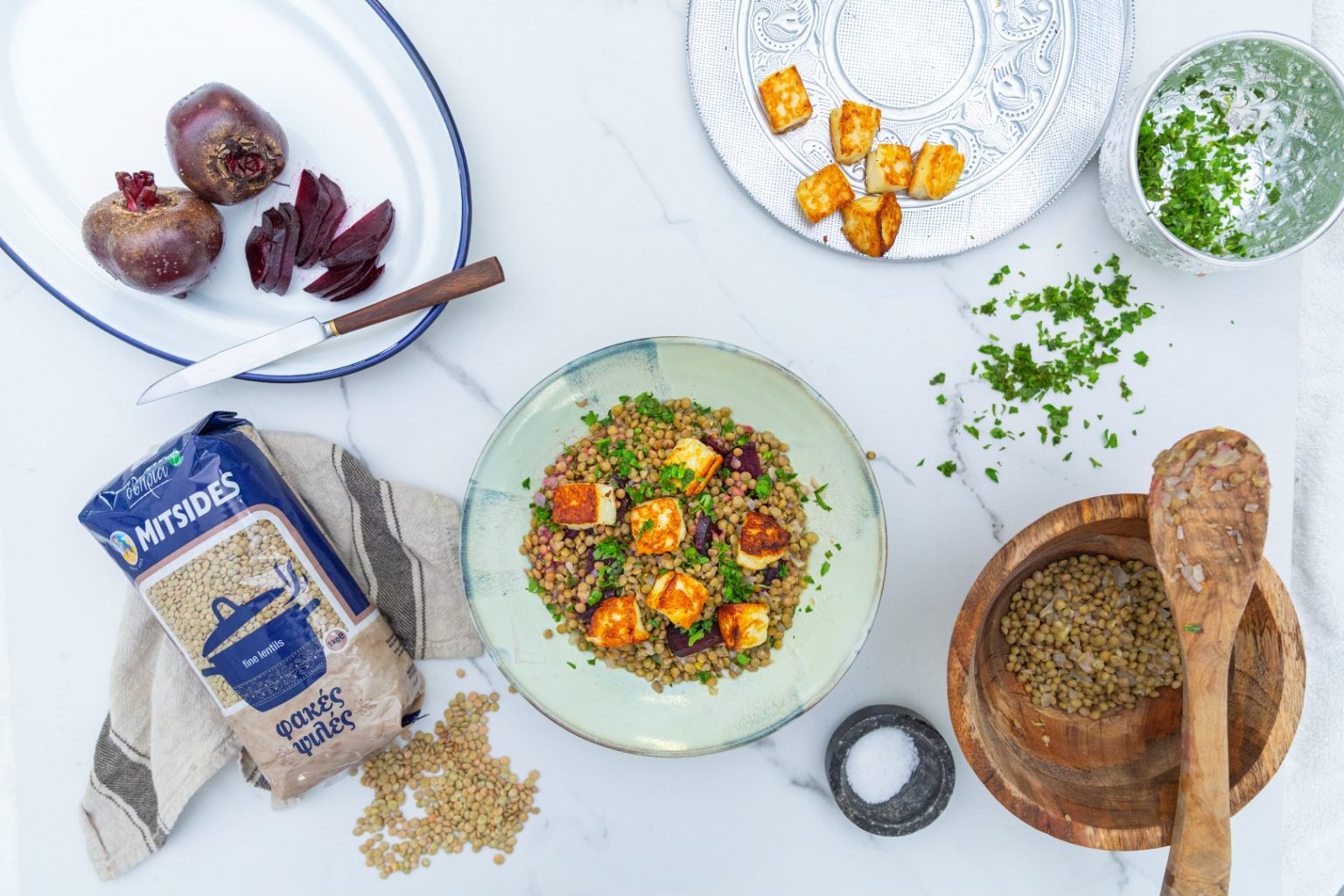 Category:
Rice & Pulses
|
Salads
|
Vegetarian
2 large beetroots, washed
2Τbsp olive oil
200g Mitsides Fine Lentils
1 onion, chopped
200g halloumi cheese, cut in cubes
Salt
For the dressing:
150ml olive oil
1 Tbsp sumac
2 Tbsp white wine vinegar
1 bunch fresh parsley chopped
Salt
Juice of 1 lemon
Preheat the oven at 200°C.
Salt the beetroots and coat with olive oil. Place on a baking tray lined with parchment paper. Roast for 30-40 mins.
Meanwhile, place the lentils and onions in a saucepan with plenty of water and bring to boil. Cook for 25-30 minutes. Once cooked, drain the water and let them cool down.
Prepare the dressing by mixing all ingredients in a small jar.
Once the beetroots are cooked, peel them to remove the skin and cut in cubes. Mix into the lentils. Then add the dressing and mix again.
In a frying pan, fry the halloumi on high heat for 1-2 minutes on each side until golden brown. Once ready, add to the salad, mix well and serve.