Mexican beef and lentil tortillas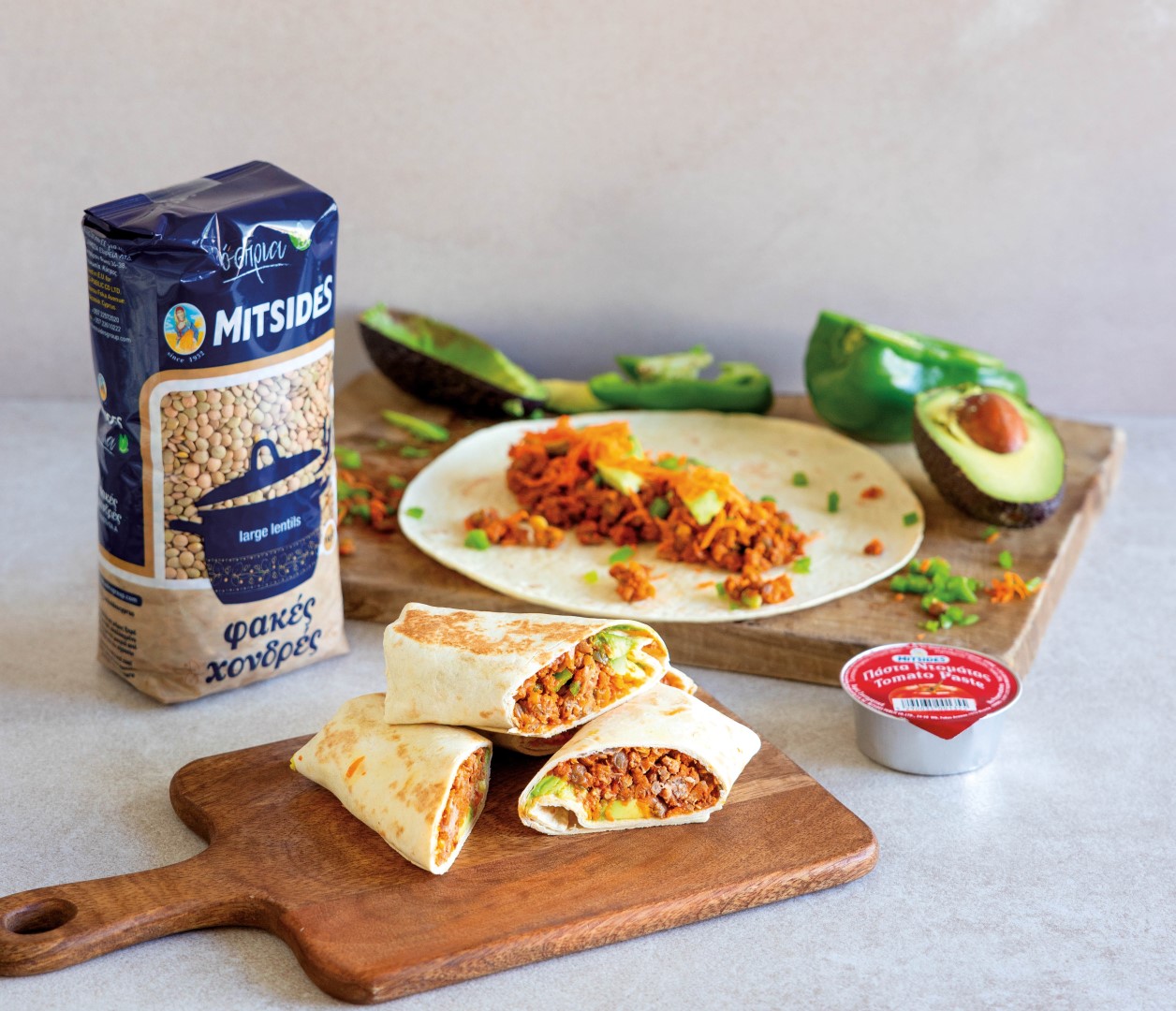 Category:
For Kids
|
With Meat & Poultry
6 large tortillas
500g minced beef
½ cup Mitsides Large Lentils, cooked
1 onion, finely chopped
1 tomato, finely chopped
1 tsp Mitsides Tomato Paste
½ green pepper, finely diced
1 tsp Mitsides Vegetable Powder
1 tsp smoked paprika
½ tsp mustard powder
1 carrot, grated
2 avocados, sliced
1 Τbsp olive oil
Salt and pepper
In a large frying pan, heat the olive oil. Add the onion and fry for 1 minute. Add the beef and stir fry for another minute. Add the vegetable powder, paprika and mustard powder and cook for 2 minutes. Add the lentils, tomato, tomato paste and green pepper. Cook for 10 minutes until beef is cooked well. Season with salt and pepper. Slightly heat the tortillas in the microwave or on a dry frying pan. Take each tortilla and add 2 tablespoons of the beef mixture in the middle. Add some carrot and avocado on top. Wrap neatly and serve immediately.