Oatmeal and chocolate bites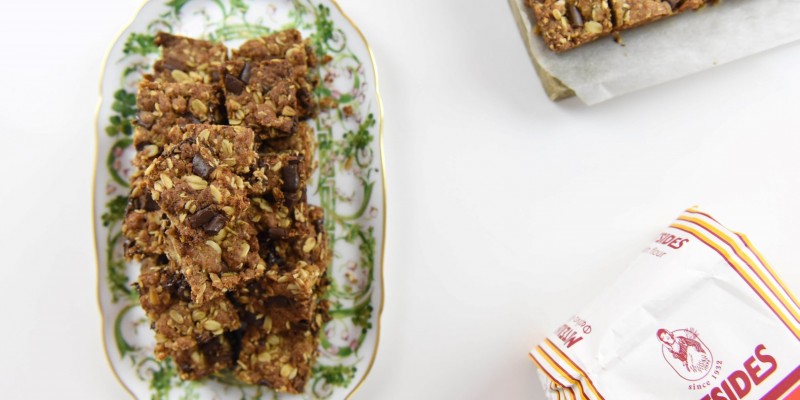 Category:
For Kids
|
Oven Dishes
|
Pastries & Sweets
2½ cups porridge oats
2 cups Mitsides Plain Flour
½ cup coconut sugar
1 cup soft brown sugar
1 teaspoon baking soda
1 teaspoon fine salt
1 cup coconut oil
2 large eggs
1 tablespoon pure vanilla extract
2 cups chocolate chunks 55%
Preheat the oven to 180°C. Line a 30cm x 30cm brownie tin with parchment paper.
In a large bowl add all the ingredients, apart from the chocolate chunks, and mix well until well combined. The dough will be crumbly. Add in the chocolate chunks and mix gently.
Transfer the mixture to the baking tin and press down with a spoon to even it out. 
Bake for 40 minutes. Remove from the oven and let it cool completely before removing from the tin. Cut in pieces with a large sharp knife.