Orzo with minced chicken and veggies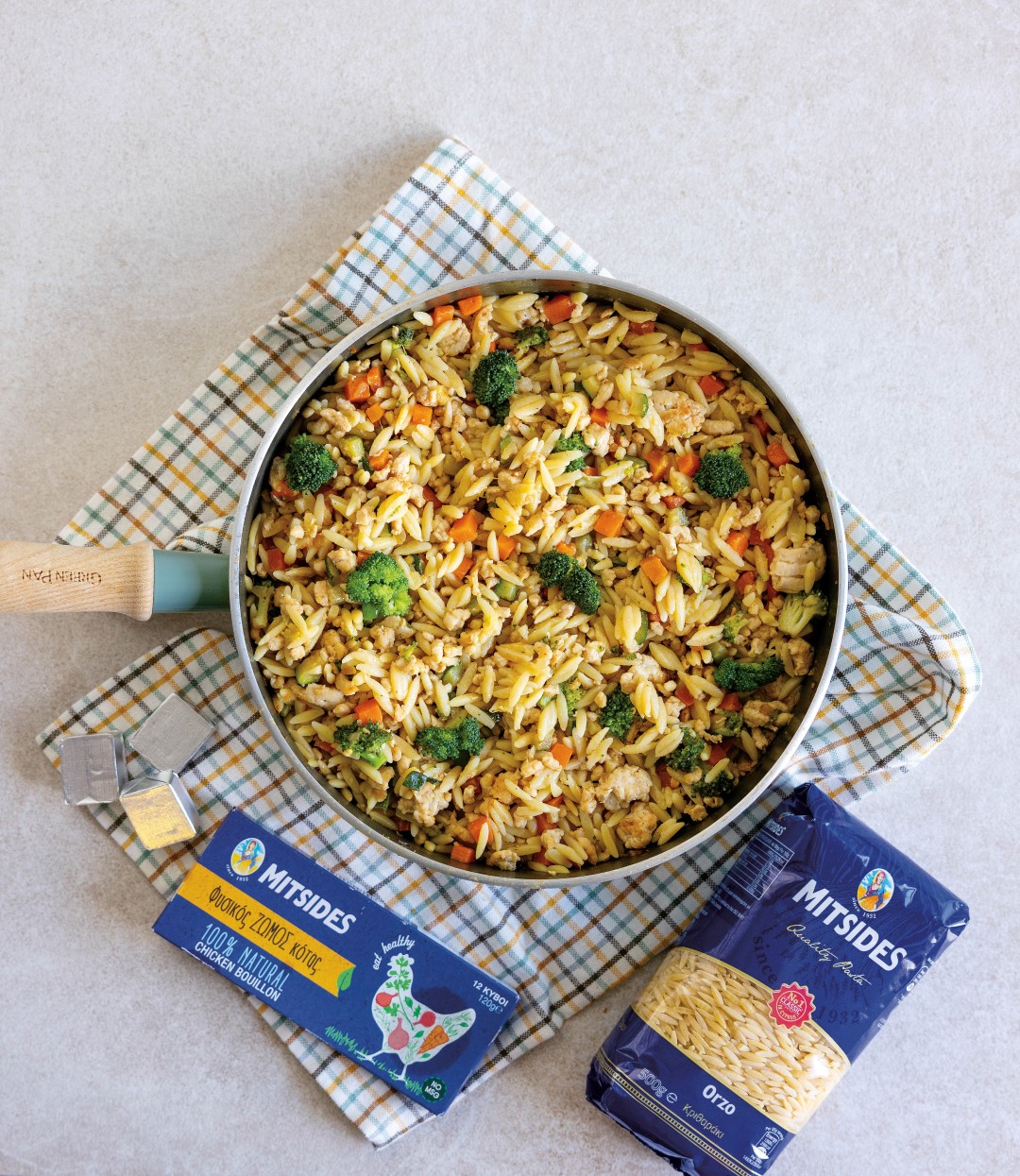 Category:
For Kids
|
With Meat & Poultry
½ cup Mitsides Orzo
1 cube Mitsides Vegetable Bouillon
1 ½ cups boiling water
1 small zucchini, cut in cubes
1 small carrot, cut in cubes
250g minced chicken
1 small onion, chopped
½ cup broccoli, in small florets
½ cup peas, slightly defrosted
1 tsp Mitsides Vegetable Powder
Olive oil
Add the vegetable cube to the boiling water and set aside to dissolve to a broth. In a large and deep skillet, add 1 tablespoon of olive oil and saute the onion. Add the chicken and cook until browned. Remove the chicken from the skillet and keep aside. Add the zucchini, carrots and vegetable powder to the skillet and saute for 3-4 minutes until browned. Add the orzo and vegetable broth and simmer for 5 minutes. Return the chicken to the skillet, add the broccoli and peas and cook until all water has been absorbed. If the orzo is still not cooked, add more water and continue to simmer on low heat until cooked.