Pasta with "hidden" bean sauce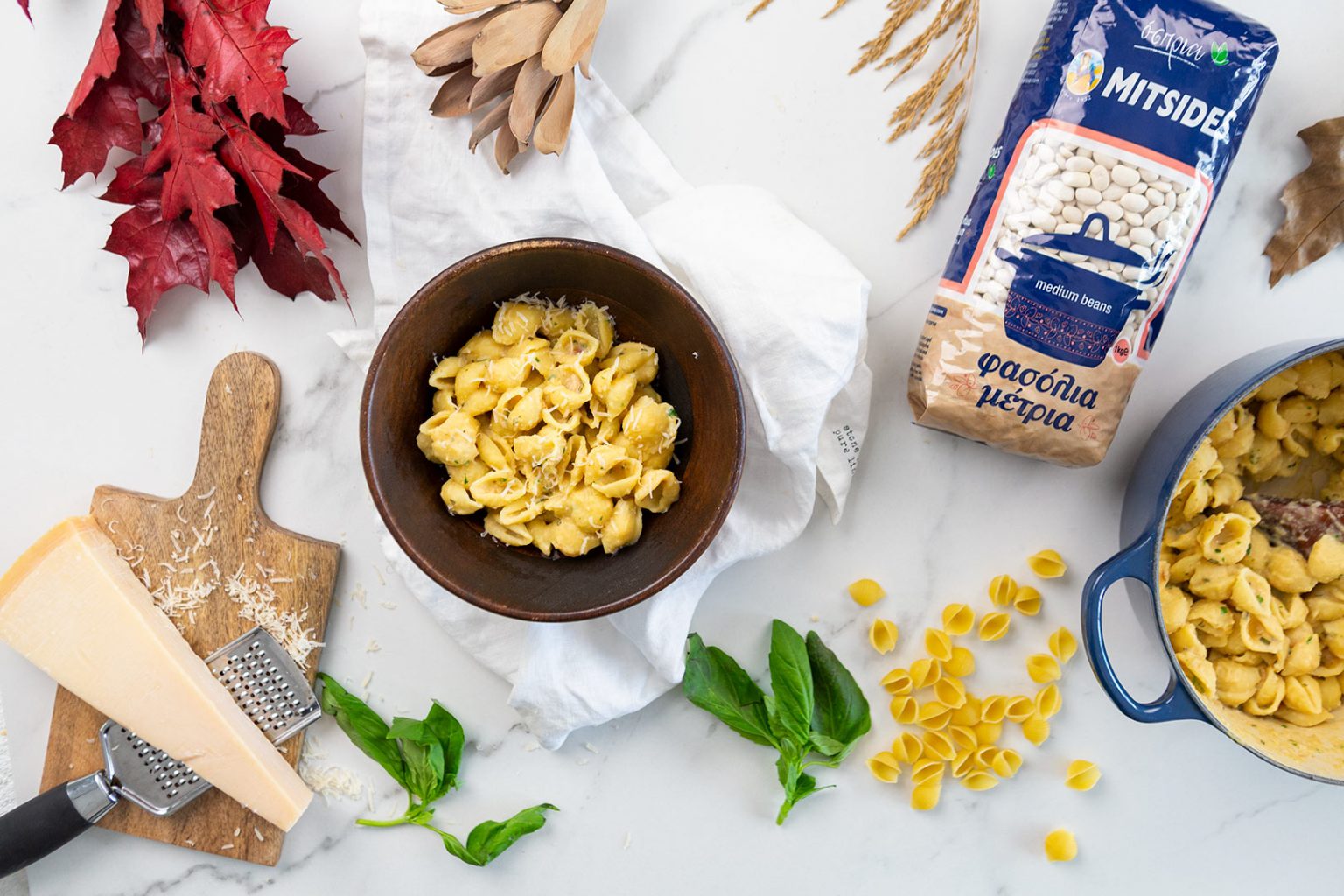 Category:
For Kids
|
With Meat & Poultry
250g Mitsides Conchiglie
1 cube Mitsides Bouillon for Pasta
4 slices of lountza, cut in cubes
1 garlic clove, minced
1 Tbsp fresh rosemary, finely chopped
1 Tbsp fresh parsley, chopped
½ tsp Mitsides Vegetable Powder
½ cup Mitsides medium beans, cooked and drained
½ cup pasta water
2 egg yolks, beaten
2 Tbsp grated parmesan cheese
1 Tbsp fresh basil leaves
In a large pot with boiling water add the bouillon cube. Once dissolved, add the pasta and cook following pack instructions. When cooked, drain and keep 1 cup of the pasta water.
Meanwhile, heat a large frying pan and add the lountza pieces. Once the pan is oily, add the garlic, rosemary, parsley and vegetable powder. Add the beans and cook for another minute. Transfer to a food processor and blend, while adding half cup of the pasta water to make the sauce creamier.
Mix the beaten eggs with the parmesan in a bowl and gradually add 4 tablespoons of the pasta water, while whisking to avoid the egg from cooking.
Return the bean sauce to the pan, add the cooked pasta and mix on very low fire. Add the egg mixture and stir well for 1 minute. Garnish with the basil and serve.