Quinoa and lentil "meat" balls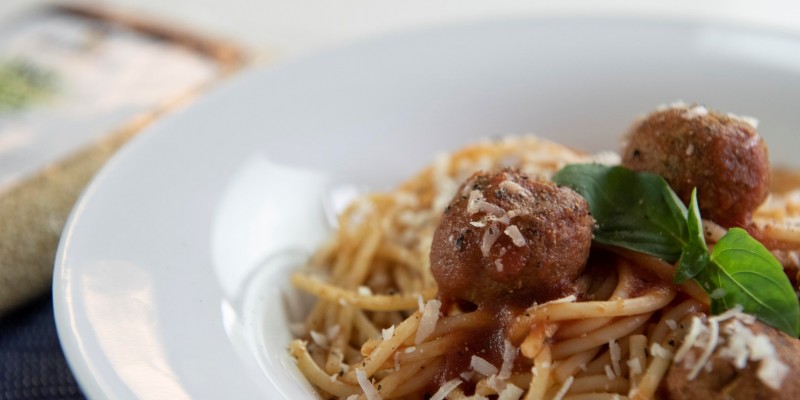 ¾ cup lentils
¼ cup Mitsides white quinoa
½ cup red onion, chopped
¼ cup almond flour
½ cup breadcrumbs
¼ cup basil, chopped
⅓ cup smoked almonds
1 egg, beaten
½ tsp garlic powder
1 tsp smoked paprika
½ tsp mustard powder
1 tsp Mitsides vegetable powder
Olive oil
Salt and pepper
Preheat the oven to 180°C.
Place lentils and quinoa in a pan with water, bring to a boil and cook until both are cooked (about 15 minutes). Drain well and let cool.
In a small pan, add some olive oil and add the onion with the spices (garlic, paprika, mustard powder, vegetable powder). Fry until softened.
Place the onion and almonds in a blender and pulse. Add the cooked lentils, quinoa, almond flour, breadcrumbs, basil and blend until you get a rough mixture. Add the egg and mix again. Add salt and pepper.
Using the palm of your hands, form small balls of the mixture and place on a baking tray. Drizzle with some olive oil and bake for 20-25 minutes.
You can have them on their own with salad or a dip, or you can mix them with a marinara sauce and enjoy them with pasta as a vegetarian spaghetti with "meatballs" dish!